We are glad to inform you that we've published the description of "The system of accounting, analysis and decision-making on the financial condition of customers and subscribers" project, which we successfully continue to work on.
Project business component: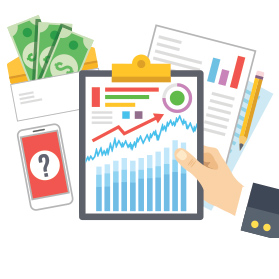 MFS (Multifunctional Financial System) is a product that is part of the billing and finance group. This group provides business processes for calculating services, informing customers, creating customer notifications for telecom companies, mobile operators and other large customers in the telecommunications industry.
The MFS product is designed to make decisions about the formation of control actions on external systems based on the analysis of financial data and key customer characteristics obtained from various data sources.
MFS is a system for tracking and analyzing billing and financial information for customers and subscribers and responding to this information by interacting with third-party senders/recipients (products or external systems).
The product in the implemented configuration (which can be expanded) solves the following specific tasks:
controlling and decision making on connecting/disconnecting various features/services for subscribers in a large billing system;
making decisions on B2C and B2B customers' notification if there is a wide variety of conditions, such as: overdue accounts, accounts receivable, loan repayment period is coming to an end, scheduled notification at regular intervals.
Project features, company's achievements during the project and project results you can easily find here: https://jazzteam.org/en/portfolio/the-system-of-accounting-analysis-and-decision-making-on-the-financial-condition-of-customers-and-subscribers/
Please find more customers' feedback on the work of JazzTeam engineers here.