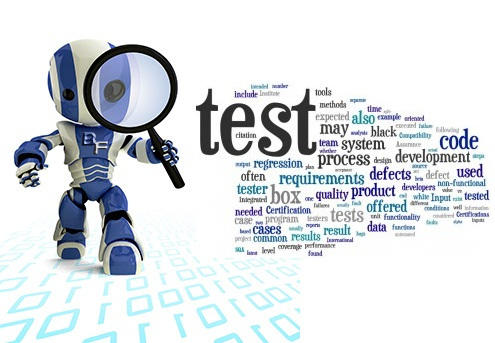 JazzTeam company will be happy to see a talented Test Automation Engineer to work on the project of an American telecom company.
JazzTeam is an international service company, an HTP resident, created by recognized experts with experience in participating in world-class projects. We are engaged in the development of IT solutions according to Agile methodology using modern Java technologies.
Information about the project:
The customer is an American company, the main office is located in the Silicon Valley. The company has been providing telecommunication solutions for the largest telecom providers and system integrators for over 20 years.
The project work is underway according to Scrum processes, Continuous Integration practices. The being tested product has a long history, various options of supported topologies, versions. Telecom companies are the end users.
The main focus is Command Line Interface testing. The work involves communication with the engineers on the customer's side and constant improvement of your level of English.
Technologies used on the project:
Groovy, Java, Selenium, TestNG, Jenkins, Git, Zephyr, Jira.
About the team:
Distributed team, our specialists work in close conjunction with the American office. The team consists of experienced developers and QA engineers who are well aware of their job. A new Test Automation Engineer is required due to the team expansion. In the future, it is possible to work on other customer's products, covering workflow with end-to-end tests.
Requirements:
Knowledge of the theory, principles and methodology of software testing.
Experience in test automation at least 1 year.
Good knowledge of Java. Basic knowledge of Selenium Web Driver.
Knowledge of English not less than Intermediate level; the candidate must be fluent in English to communicate (in voice) with the customer, as well as correspond.
Strong analytical skill, troubleshooting skill.
The ability to work not only according to ready-made scenarios, but also independently form test cases.
This will be an advantage:
Knowledge of Groovy, confident user of Unix like OS
We offer:
Work in a friendly team, where every specialist knows his job perfectly
Timely and high wages (at the current rate)
Comfortable working conditions, excellent equipment, comfortable rooms (not open space)
For employees who need to improve the level of English to work оn the project, the company provides the opportunity of individual lessons with an experienced teacher
5 sick days during the year, that are fully paid (like working days)
Kitchen in the office, tea, coffee, cream, "fruit" days
Gifts from the company to significant dates (birth of children, wedding, etc.)
Loyalty program – bonuses for recommendations of candidates
Corporate events (outdoor activities, creative approach to ordinary holidays, air hockey in the office)
If you are interested in our vacancy, we will be happy to chat with you in more details.
JazzTeam contacts for communication