A good code is supported by the whole team.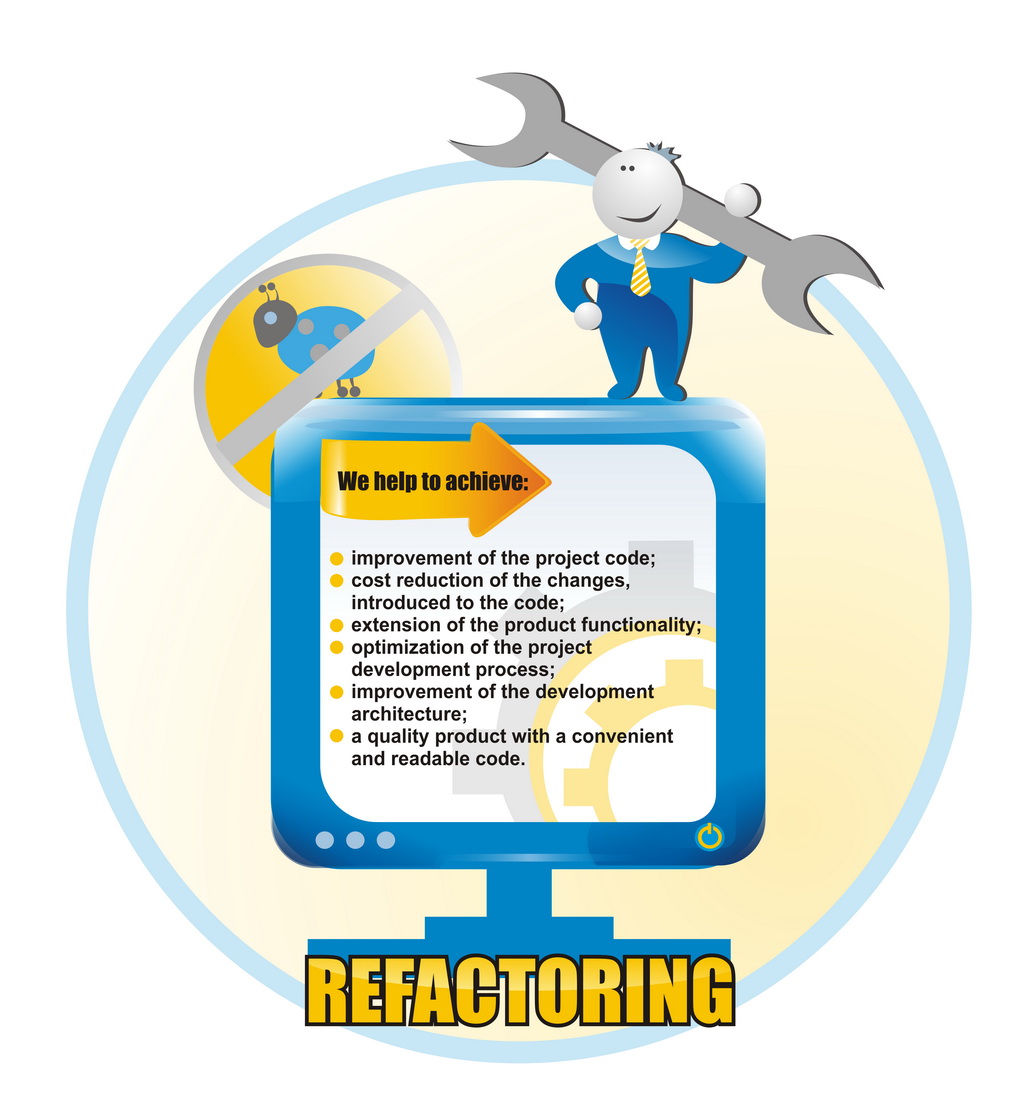 In our daily work, we follow the philosophy and values of Agile, Scrum methodology for project management and eXtreme Programming tools (XP); that is why we like software refactoring and bug fixing.
Improvement of the source code is our specialist's daily work. We do not fear a change of any scale and know for sure how an outstanding code looks like.
We help our clients to achieve:
Improvement of the project code
Cost reduction of the changes, introduced to the code
Extension of the product functionality
Optimization of the project development process
Improvement of the development architecture and processes
A quality product with a convenient, easily-readable and maintainable code
In the process of code improvement, we will not only fix the errors, but also reveal the cause. We will provide a test (unit test) for each fixed error (bug), ensuring that the error will no longer appear, thus providing regression testing of our corrections in all the versions of your product.
We render quality assistance in supporting the source code, developing a new or modifying the current version of your product. Our team of developers will be glad to bring your most courageous and challenging ideas to life.
Performing the refactoring, support or bug fixing of the source code, JazzTeam will be able to assess the condition of your product in terms of technologies and processes and will suggest fresh ideas for problem solving and further improvements.
TDD and bug fixing belong together!