Manual Testing Services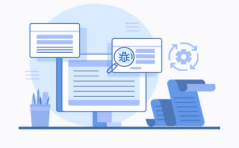 Our company has been providing manual testing services for over 10 years. We have accumulated strong expertise in this area and have gained experience in successful quality assurance and stabilization of various products. Among other things, we performed manual testing of the following software types:
non-trivial web applications;
sophisticated desktop applications;
science-intensive systems, testing of which required deep immersion into the domain area;
integration systems without the UI part;
mobile apps.
An important feature of JazzTeam's manual testing service is the engineering approach. Our QA specialists are proficient in the necessary tools and types of scripting and are constantly mastering new techniques. For example, they use Postman for making requests to REST API, and SQL for database testing. All this allows to effectively use the team resources and save on development.
Advantages of JazzTeam's manual testing service
1. Comprehensive approach and analysis
We always approach the manual testing process in a systematic and comprehensive manner. At the beginning of cooperation, we analyze customer requirements, the situation on the project, and the product status. Then we develop a detailed plan and implement only the necessary testing types, including the following ones:
Smoke testing

— to check the correctness of the product's basic functionality (especially important when adding new product features).

Regression testing

— to detect bugs in already tested portions of the source code after making changes.

Load testing

— to determine the software performance and time of response to an external request.

Functional testing

— to check the fulfillment of functional requirements to the product.

Non-functional testing

— to check the correctness of non-functional requirements (user interface, usability, compatibility, reliability).
2. Timely testing of product's new functionality
JazzTeam integrates manual testing into the required phase of the product life cycle and CI/CD process. Due to the accumulated experience, our company precisely determines the project stage at which starting the manual testing process will bring the greatest benefit. This is necessary to make sure that our manual testing has made a real positive impact on the system stability and the customer can see the result of our work.
3. High level of test management
Our manual testing service is based on professional test management. JazzTeam managers dive deep into the product life cycle and suggest the optimum testing strategy. Managing the testing process, they also regularly report on the number and quality of covered test cases and fixed bugs. We professionally use tools such as Jira, TestLink, and TestRail. It helps to fix bugs in a way convenient for the whole team.
4. Synchronization of manual testing with other services
We always integrate manual testing into customer processes and management systems, and ensure synchronization of manual and automated testing. The test case sets and test plans developed by our manual testers can be used by the customer's autotesting team.
5. Lean approach
Important goals of the manual testing team include work on product bottlenecks identification. If we clearly understand that it will be better to perform specific tasks through automation, then we certainly bring it to the customer's attention, as well as initiate the implementation of test automation. Thus, the process of product stabilization becomes faster, more efficient and cheaper.
Portfolio
Contact Info
We are always glad to interact with you!