We teach only what we use.
For the 4th time JazzTeam holds studies for talented students. You could check details of our studies in this mind map.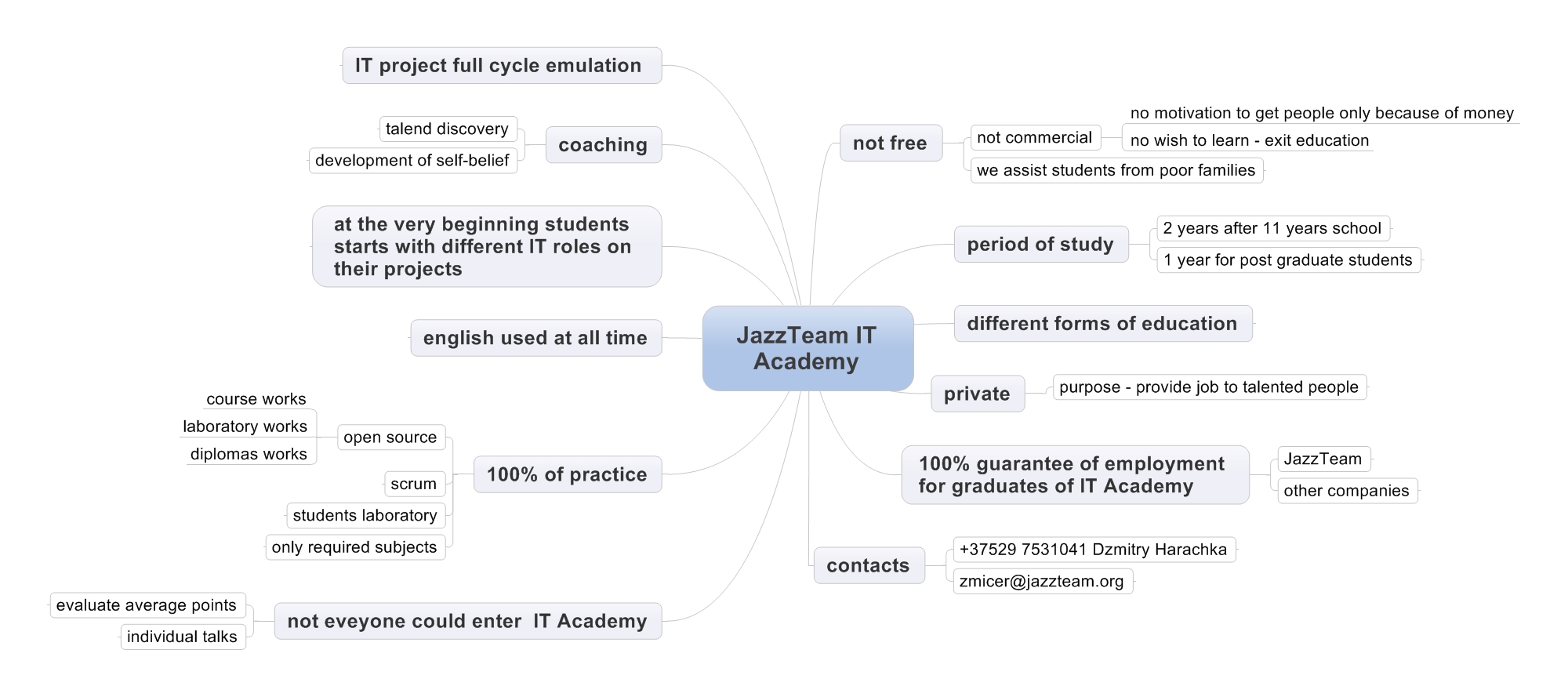 For that time we prepared dozens of specialists who was educated by practice and used all modern approaches and methodologies in programming industry in order to achive good results. This includes Code Review, eXtreme Programming, Control Version Systems, Pair Programming, Unit Testing and many many other things.