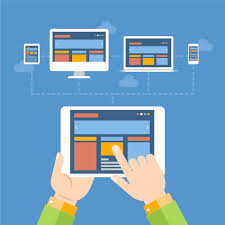 Project summary:
Our team developed a new version of the application, that provides access to the archive of personal files of the employees and students of the institute. The archive stores personal information about employees and students, information about courses, information on payments, taxes, etc.
The application allows viewing and searching for necessary information, managing users and access rights. The search is implemented by various filters. For the information viewing convenience, a paged output was implemented.
There are 3 roles in the system:
the role for access to information about students;
the role for access to information about employees;
the administrator role.
The short term and budget served as a motive to emphasize the maximum usage of the ready standard solutions while maintaining the high quality of application. In that regard, Spring Boot serves as the application framework, H2 is used as the database, which is launched in the embedded mode.
Using Thymeleaf template engine allowed reducing development time, and MaterializeCSS CSS library provided compliance with the modern Material Design style.
Technologies: Java, Spring Boot, H2, Thymeleaf, MaterializeCSS.
Project features:
The customer's necessary condition was a ban on the use of a standalone database server.
Very short terms of development.
Development was carried out iteratively. The results were often demonstrated to the customer and agreed with him.
Company's achievements on the project:
As a result of the project technical specification analysis, the company employees provided and agreed with the customer several changes in the initially required technology stack. This led to costs reduction on the customer's side without compromising the project life and quality.
Project results:
Working within the project, the modern application was created, which provides access to the archive of employees and students personal files. For work of this application no separate database server is required.