JazzTeam is a company with clear focus and goals
JazzTeam has been developing software for customers from Europe and the US for more than 10 years. Since the company was founded, we have had a clear idea of what we are striving for and what results we want to achieve. The work of JazzTeam is not limited to the high quality delivery of a particular service.
Our goal is to find a comprehensive solution to the customer's problems. In addition to implementing essential development and testing practices, we also help customers immerse themselves deeper and more systematically in the specifics of IT solution delivery processes. Our specialists explain the value of different approaches and specific technological tools in a clear and simple way. They are always ready to consult with you and justify their decisions. We take all the necessary steps to ensure that after the project is completed, the customer's team can develop and maintain the software without extra cost and effort, and that the product owner has full control over the life cycle of the IT solution.
Thanks to our established processes and strong management, we focus on a specific goal and always achieve the required result. We adhere to an effective management culture and rely on the principles of openness, empathy, and proactivity. With this approach, JazzTeam always completes projects on time.
Our service is based on Agile software development methodologies. The company's technical expertise is based on Java technologies. In their daily work, JazzTeam engineers are guided by the eXtreme programming principles. CI/CD, Data Driven Testing, and test automation are our essential practices, and we are completely confident in their value and effectiveness.

Why should you choose JazzTeam?
TOP 7 facts about JazzTeam:
1. All our company projects have been completed successfully (100 long-term projects).
2. We work with large telecommunications companies located all over the world. In particular, we have experience in creating various IT solutions for well-known mobile operators and service providers (Omnitel, O2, Vodafone).
3. As subcontractors, we have worked with well-known companies such as Samsung and Rostelecom.
4. Our specialists have participated in developing software for Sopera, British Telecom, and Datalex.
5. We have experience creating our own products, including commercial ones. One of them is XML2Selenium, a Java-based expandable platform for creating and monitoring automated tests. With this framework, even QA-engineers without programming experience can create UI tests. The product is integrated with JUnit and works on top of Selenium.
6. One of JazzTeam's greatest strengths is creating integration solutions with Mule.
7. Thanks to our professional consulting, over the past two years, 3 companies we worked with were able to overcome their crisis and get new opportunities for development.
ARE YOU INTERESTED IN COOPERATING WITH US?
In this article, we will describe the most important components of our culture, practices, and standards, all of which allow us to provide a high level of service.
Established culture
JazzTeam is a company with a clear mission, values, and established culture. Since the company's foundation, we have been focused on the following standards in our work:
Lean approach. Regardless of the type of service, we aim at bringing maximum benefit and preserving the most important fundamentals of the customer's business. Even when our team is setting up processes from scratch or providing a consulting service, we always listen to the customer's opinion. Our team takes into account the traditions and culture of the customer's company, and makes improvements in a way that preserves their team.
Value-based approach. We implement the best development practices to ensure product scalability and save the customer money. While working on eliminating technical debts, we remain focused on commercially important deliveries and timely implement new functionality.
Proactivity. Proactivity and desire to add value to the customer are important components of our service. When working on projects, we always offer the customer new ideas and solutions that can improve the product processes and technology. Also, at different stages of the project life cycle, customers may face difficulties, questions, and additional risks. Regardless of the type of service we provide, we always discuss and solve any issues that arise. During our work, we transfer our experience and offer implementation of best practices and approaches that will benefit the product and help to save money.
Transparency. Our company has established a standard of transparency and honesty, both with the customer and within the team. We do not gloss over problems, and always handle risks competently and in a timely manner. We do not give an impression of perfect efficiency, but talk honestly about any situations that present themselves on a project and always own up to any mistakes we make. With this approach, there are never unpleasant surprises for our customers because they are always aware of the situation on their projects.
Empathy. We strive to understand our customers as much as possible, and only offer the necessary solutions based on their problems and priorities. To dispel your doubts at the start of our cooperation, we are ready to implement a trial project or provide a separate service. This will allow you to make sure of the competence of our specialists. With JazzTeam, customer relations are not limited to the 'contractor-customer' concept. During our cooperation, we often consult business owners and representatives. When working with us, the customer gets immersed in the relevant processes and approaches in software development, gets fully engaged in project activities, and can control the progress of the project.
Flexibility. We are always open to dialogue with our customers and their teams. Our company strives to establish a complete understanding with customers, maintain constant focus on important tasks, and flexibly adapt to the current goals and priorities of the business.
All these approaches form the basis of our culture. Every JazzTeam employee is guided by them in their work.
High level of service
By choosing JazzTeam, you will be working with a company that has a clear focus and established processes. Agile philosophy, Java technology, and Development services are our foundation for solving technologically complex tasks and building productive relationships with customers.
By relying on the Agile philosophy, we strive to establish open and trust-based relationships with our customers and create stable, self-organizing teams in which every member understands their responsibility and involvement in the project's success. We organize our work based on short iterations and achieve concrete and demonstrable results every 1-2 weeks. Here you can learn more about how Agile principles apply to our culture.
We are focused on Java technology, and have created a real expert environment in the company. Our accumulated experience allows us to analyze product architecture more deeply, share best practices between different projects, and effectively solve technological problems, all of which help us to do our job more professionally.
Focus on the chosen stack, and our vast experience in Java, allows us to apply the best practices of this programming language to various aspects of our projects.
By adhering to engineering standards and approaches, we have extensive experience in architecture building and software design, and constantly apply best practices from the world of Java to other technological areas such as test automation and front-end development.
The engineering approach to creating IT solutions is an established JazzTeam value. We always start the development process with product architecture design and make various UML diagrams (deployment, classes, sequences, components, etc.), which are necessary to achieve a common vision of the concept and functionality of the product between the team and the customer.
Our specialists use best engineering approaches and practices in their work. On all projects, we first implement continuous integration and delivery (CI/CD), or significantly improve these processes if there are any. Timely implementation of CI/CD ensures predictability and stability of product functionality, and reduces the cost of its further support. With continuous integration and delivery set up, developer-written parts of code are immediately integrated into the system and pass daily testing (Unit, integration, and regression), which makes it possible to arrange regular product deliveries with complete confidence in their high quality.
Implementation of CI/CD includes continuous application of the best development practices by engineers: it establishes a single coding style in the team and systematic creation of Unit tests. By introducing CI/CD and best development practices, we improve the technological side of the product and contribute to the optimization and improvement of processes on customer projects.
We always strive to add value for our customers, and also comprehensively solve their issues related to software development, testing, and delivery. As experience has shown, the successful development and scaling up of a product is only possible with competent planning, timely implementation of the best development practices, and a friendly atmosphere within the team. So, even if you need only one service, specific specialists, or implementation of individual approaches, working with us will get you much more than you expected.
Every JazzTeam service includes the participation and assistance of a project manager who is always ready to consult the customer on emerging issues. If our manager sees any problems with the processes or technological complexities, they will draw the customer's attention to the existing risks, openly discuss the possible consequences, and explain what actions need to be taken.
When working with JazzTeam, you can be sure that the future of your product is predictable, the processes are manageable, that the team is focused on the development of commercially important functionalities, and that they completely understand your priorities.
Strong management
The successful delivery of our services is based on a well-established project management culture with standardized and formalized processes. Each JazzTeam manager is driven by this culture and can influence its development and enhancement. Thanks to competently structured processes and professional management, all the projects our company has participated in have been completed successfully.
JazzTeam has set high project coordination standards with a special attention to management. All our regulations are documented; for example, we developed a checklist of actions when starting a project, as well as a manual on effective management. JazzTeam managers are allowed to work on customer projects only after passing our internal training. Therefore, we can guarantee that all JazzTeam employees follow our project management culture and adhere to our standards.
Each JazzTeam project includes a manager who is a guide to our services and a guarantor of quality. Our managers provide a high level of process management on a project, introduce necessary task tracking and test management tools, and apply the best product development management practices. As experience shows, this approach contributes to the improvement and efficiency of processes, and reduces the non-production costs of engineers, which results in cheaper product development for you.
JazzTeam managers regularly request customer feedback and are proactive in resolving issues arising on the project. Regular meetings, demonstration of work results, and feedback contribute to achieving a common vision that results in a final product that fully meets customer expectations.
Our specialists maintain regular communication with the customer. JazzTeam always uses video communication (with the camera on) to communicate with the customer in remote collaboration conditions. We believe that this allows us to better understand your emotions and establish a mutual understanding. It is very important for us that working with JazzTeam is beneficial to you and leaves a good impression.
When necessary, and when requested by the customer, our managers turn to the company's collective experience, including the use of the expertise of other managers or involving the company's senior management on the project. JazzTeam regularly holds weekly manager meetings in which specialists share their insights and any challenges faced on a project. Therefore, by working with us, you get access to management expertise accumulated over 10 years.
Learn more in the article about our project management services.
Established processes
All JazzTeam processes are clearly standardized and formalized. This allows us to provide our customers with a high level of service and successfully complete the most complex projects.

Project management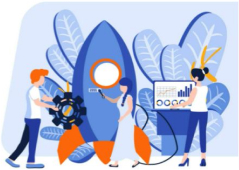 Scrum methodology is the basis of JazzTeam management approaches, and an excellent organizational framework for company operations, which we have been able to confirm over 10-years of using it. Scrum methodology is the basis of work for all JazzTeam business units, including those not related to software development (marketing, accounting, administration). Our company has created a Scrum Rules document, which summarizes and formalizes the rules of applying Scrum methodology tools (Scrum board) and events (standups, retrospectives). Having studied this guide, JazzTeam specialists quickly learn how to work with Agile methodologies and apply these practices in their daily work.
Risk estimation and handling
By working in short iterations, our specialists adhere to the principle of realism, and independently decompose and estimate tasks to always achieve the desired result on time. This approach is determined by our project management standards: commitment to effective cooperation and high-level services.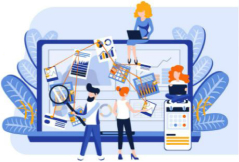 JazzTeam has developed a unique approach to working on non-trivial or research tasks that raise questions or present challenges for a specialist. Our engineers start their work with decomposition, which involves breaking down such tasks into subtasks that last 1-2 hours. Over the course of the following weeks, they work on a non-trivial task or complex research every day, which eventually leads to excellent results. This approach makes it possible to save developers time and, therefore, the customer's money. Engineers constantly make progress little by little and without focusing on only one problem to find the necessary solution faster and more efficiently.
Another important component of our process is the Red Flag Rule. If JazzTeam specialists encounter difficulties and risk exceeding the stated estimation, they follow this rule. Its essence is the timely escalation to the manager responsible for progress on the project. If a specialist realizes that they cannot complete the task within the estimated time, they "raise a Red Flag" by informing the manager about the difficulties. This practice helps our teams comply with the stated estimations and handle risks in a timely manner.

Experience transfer and training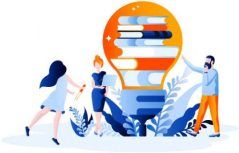 JazzTeam has established training and experience transfer processes. If any of our teams has questions or difficulties, the entire technological expertise of the company accumulated over many years of work can be used to solve them. We have also created an effective experience retention system with the help of reference projects, which transfer the best development practices to engineers and help specialists effectively dive into new projects.
We constantly create useful articles and manuals that allow JazzTeam engineers to effectively retain and comprehend the gained experience, and are also used as tutorials for less experienced developers and the immersion of new employees into the company's processes. For example, our specialists have written several manuals on the technologies they have mastered (explore our manuals on XPath, Mule technology, and popular frontend tools), as well as manuals for junior engineers.
Skilled and proactive specialists
We are convinced that only a well-coordinated and motivated team can create valuable, complex, and high-tech software systems. Therefore, our company pays great attention to forming project teams and sets high requirements for personnel selection. JazzTeam has developed an effective culture of HR department work: all processes, norms, and rules are defined and formalized in special documents and standards.
The five components of JazzTeam HR department's effective work process:
1. Clear requirements for candidates, making it possible to select employees who will smoothly integrate into the team.
We select technical specialists based on the standards created and adopted in the company. Before starting work on any project, an engineer should have experience in writing Unit tests and understand all the steps of the CI/CD process. In addition to professionalism and maturity, the talent and desire for self-development, hard work, realism, sincerity, and responsibility of candidates are also important to us. We only select specialists who are willing to work within our culture and maintain our high level of service, and who share our values and have the necessary soft skills.
2. Effective onboarding process for new employees.
We provide all the conditions necessary for the development and professional growth of employees. For junior specialists, we create and apply our own effective training programs which allow them to prepare for full-scale work on a real project. Each new team member not only learns about the JazzTeam culture, but also passes a mandatory test on our standards. The company also conducts knowledge checks on the basics of cybersecurity. This ensures that an employee will comply with the terms of the NDA (Non-Disclosure Agreement) and follow the necessary rules of safe work with documents, passwords, and other tools. This way, we can guarantee that every JazzTeam specialist follows our standards.
3. Formalized and clear requirements for employees.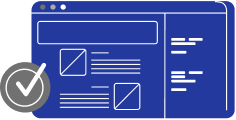 An important part of JazzTeam's service is the responsible attitude of each team member to their tasks and the project as a whole. From the first days of working in our company, an employee learns about the rules and requirements they must meet in order to continue working with us. Many of them are related directly to algorithms of behavior in different situations and daily work standards.
Here are a few examples:
Each JazzTeam employee maintains their tasks, estimates risks in advance, achieves specific results by the end of the sprint, and analyzes their effectiveness.
JazzTeam specialists are proactive and focused on teamwork.
Our engineers always independently estimate and decompose tasks, and follow the company's unified code style rules.
Our team members escalate arising difficulties to the project manager to prevent risks affecting the project in a timely manner (follow the

Red Flag

concept).
Clear employee requirements make it possible to form an effective approach to task handling and successful completion of projects. All this ensures the comfort and predictability of the team's work, makes it possible to achieve the necessary results on time, establishes a healthy psychological climate, and protects the mental health of project participants.
4. Streamlined and documented HR processes.
For all important questions related to the work of the HR department, our company provides clear answers in the form of up-to-date instructions. Each employee gets access to them on their first day at JazzTeam.
Growth points system

. The system is designed to capture and explicitly develop certain competencies and skills of JazzTeam specialists. This format of work allows employees to overcome difficult situations without conflict, and helps to solve problems and set goals for professional and personal growth in the future.

Grading of qualification levels of engineers

. This document is used in the company to determine the qualification levels of engineers based on their knowledge and experience. After reading it, each of our specialists understands what skills and knowledge they need to improve in order to move to the next level.

Company policy

. This document contains all the necessary information about the internal rules and regulations of the company. It includes the main organizational issues related to the work schedule, vacations, and compensations. We deliberately made all these processes completely transparent in order to ensure the comfort of employees.

Company history

. A document describing our company's mission, values, objectives, and history.

Rules for standups and Scrum work

. This document describes all the important standards of Scrum methodology, including the rules for conducting standups, demos, and retrospectives. Having studied it, even specialists without an IT background can clearly understand the purpose and meaning of Scrum methodology, as well as their role in each event.

Manual on task management and analysis

. This document contains the rules of task management in our company, and explains the practices of task estimation and decomposition.
5. Maintaining team stability.
Our company mainly maintains a fixed work schedule so that all team members are present at important discussions, meetings, and retrospectives, and are aware of the current situation on the project. Guided by the rules of decomposition and estimation, realism, and responsibility, our employees always manage to complete tasks on time without stress and overtime work. This approach ensures peace of mind and a feeling of confidence and reliability, both for our customers and the entire team.
To prevent burnout and better understand our employees' future plans, we regularly organize tête-à-tête meetings with a manager and an HR specialist. JazzTeam managers maintain a friendly atmosphere, making sure everyone's opinions are taken into account. Thanks to these measures, we are able to create stable teams that work effectively for many years. Thus, we can guarantee the customer that the composition of the team working on their tasks will remain stable for quite a long time. If the team composition changes for any reason, we always notify the customer about it in advance. Thanks to effective practices of new employee immersion on the project, you will not notice any difficulties or changes. The quality of service and performance of our team will remain the same.
Established and documented HR processes help us use the best practices of employee recruitment and adaptation in a unified way. Guided by these rules, we work only with responsible and strong professionals.
«Our strict commitment to our values and high company standards allowed us to build an excellent team of like-minded people interested in continuous development and focused on proactive and coordinated work.

We are not embarrassed or afraid of difficulties, we express our opinions openly, take the initiative, and see complex tasks as a challenge, not an obstacle.»

JazzTeam CEO
Contract and payment scheme
Why is a T&M contract beneficial for you?
Most of the time we work with our customers based on the Time&Material model, where the cost of our work is calculated based on the time and resources spent on the project. Many years of experience and well-established processes allow us to avoid the risks associated with this type of contract and take full advantage of its benefits.
This approach is especially good for complex projects with frequent requests to change product conditions and functionality, as it minimizes the risk of budget overruns and delays. Working based on T&M gives the customer maximum flexibility in changing specifications to fit the market conditions, and expand or reduce the development team depending on their current goals.
Another important advantage of this type of contract is the possibility of implementing a pilot project as part of research or small tasks. Such conditions allow the customer to evaluate the team's work within a short time and make a decision on further cooperation.
The Time&Material model works perfectly with pre-assessment of work and exact deadlines and budgets. We have made sure of this in practice and developed an optimal approach which, even under changing conditions, allows us to fully meet customer expectations. If there is no task list at the beginning of the project, our managers are ready to undertake their setting and, at the customer's request, make a preliminary estimation. When the task list is complete, we decompose and estimate each task on the project plan. Then we carefully monitor the budget and inform the customer in advance about the risks of deviating from the estimation, and offer solutions to the problem.
We strive to complete the work exactly within the stated time. Due to the application of effective approaches to project management and our strong management practices, the deviation of actual time spent from the initial estimation for T&M projects in our company never exceeds 20%.
95% of our customers prefer the Time&Material contract, which is becoming more and more popular. We think that this method of cooperation has become the standard of effective interaction between vendors and customers. In addition to the objective benefits of T&M for our customers, this type of contract suits us as a vendor on the value level.
Payment scheme
When working with JazzTeam, payment is made on a monthly basis depending on the time spent by our specialists. New customers are required to make a prepayment. The amount and terms of prepayment are determined individually for each customer.
Testimonials
The high level of JazzTeam services has been recognized many times by our numerous customers, who have been completely satisfied with our work. Customers from Europe and the United States have entrusted us with the development of their solutions. Among others, we work with Silicon Valley companies and residents of the Skolkovo Innovation Center.
With JazzTeam company we started develop the project based on GPS technologies, devices and specialized geolocation servers. JazzTeam team showed good R&D ability to develop and implement a mathematical approximation algorithm of geographic areas drawn on the maps. It was a nontrivial task and could cause high risks, but all tasks have been implemented on time or ahead of schedule...

We partnered with JazzTeam to expand our offshore team which allowed us to enhance our service offerings to our customers globally. Beginning with an initial project we were pleased with their efficient processes, good management, and high level of technical expertise they brought to the overall customer experience.

Zmicer is very easy going, inventive and great to work with. His team (Jazzteam) worked with a very complicated technically research project. He showed himself as a high-skilled Java developer and an incredibly talented manager. He never says "NO", but "Give me some time and I will tell you how to do it". Many Thanks!

I had pleasure to work with JazzTeam in a development project for my company in USA. I am very satisfied with the work they have done. The communication was easy and really open-minded, the progress was as planned, and the results were above my expectation. There's a manager who's in constant contact with you and constantly gives you updates, clarifies the requirements and plans the sprint tasks and expected results. Will not hesitate to work with them again on future projects.

Development outsourcing is a powerful tool when properly done. Three conditions must be met for a project to succeed: Fluid information exchange, technical excellence and very high quality standards. Jazzteam staff has wholly fulfilled these requirements during the development of Euglia Telemedicina.

JazzTeam participated in innovative project I was supervising. A team shown high professional level in a matter of architectural design, Agile processes, unit testing and involvment at the project. You could trust JazzTeam engineers, rely on them and could expect high quality provided by Java experts.

We now are in a much better position and detect bugs before our customers find them. The test automation frees our testers to focus on other quality aspects and new functionality. As a result, we offer our customers an even higher level of quality and stability of service.

I had the privilege of working with some of JazzTeam's software engineers, both from remote as well as in their office. I was impressed by their professionality and high standards of Java software development. They practice 100% Scrum, work with continuous integration and delivery and use all the right tools. I was particularly impressed by their work attitude, keen problem solving and, not in the least, by their great team spirit.
Contact Info
We are always glad to interact with you!