About us
JazzTeam Agile Java Development Company is a Belarussian innovation company, created by proficients with worldwide project experience.
In a process of Software Engineering we constantly apply a whole range of Java technologies (J2SE and J2EE standards, SOA, OSGI platforms), placing emphasis on Agile as philosophy, Scrum as methodology of project coordination and eXtreme Programming as an operating development tool and follow well-structured processes of software development (Continuous Integration, unit testing, software quality assurance, use of version control systems and project management systems etc.).
JazzTeam has a proven track record of delivering high quality software solutions over the last 5 years. We are constantly evolving our capabilities to help software technology companies to do more with less: develop software solutions faster and ensure high quality within time constraints, with fewer resources, and lower costs.
Our advantages
One of our customers is Ezwim company - the European market leader for Telecom Management Technology. Ezwim provides services to companies such as Omnitel, O2, Vodafone.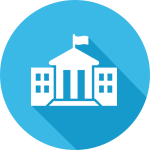 Our engineers carried out the project for the Latvian government.
To solve the large number of problems and challenges in test automation we developed our own XML2Selenium framework.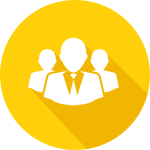 Our employees working as part of other companies participated in the software development for Sopera, British Telecom, Datalex companies.
As subcontractors we have worked with such recognized world leaders as Samsung, Rostelecom
Our company has extensive experience with IoT startups from around the world, including Russia, Spain, Germany, USA (Silicon Valley).
Services
JazzTeam's technological expertise encourages our clients' competitive ability and capitalizes on the challenges of today in order to create opportunities for tomorrow. We have recognized wide-ranging expertise and strong skills in all key Java technologies, frameworks and libraries.
Automated testing and quality assurance services are among our key competencies. Test automation is the best way to increase the effectiveness, efficiency and coverage of your software testing. We find problems sooner, as you code.
JazzTeam focuses on advising businesses in information technology and the best way to utilize it in order to meet customer business objectives. In addition to providing advice, we often estimate, manage, implement, deploy, and administer IT systems on businesses' behalf.
Why to outsource in Belarus?
Strong education system

Strong education system, high-quality IT professionals

Developed infrastructure

more than 50 years of scientific research in software industry

Competitive rates

and high quality

European mentality

culture, working process and the way of doing business is quite similar to the European and American ways
Geographical location

Convenient geographical location and time zone: only 1-3 hours by air from most European capitals and overlapping working hours (UTC+3)

Governmental support

special law to promote software industry (reduced taxes)

Well-known IT players

Viber, Wargaming, EPAM and popular startups (Masquerade)

Representative offices

The increasing number of representative offices of foreign companies (Fitbit Bel, Adform rep. office)
Why to outsource IT projects to JazzTeam?
Traditionally, the majority of Belarusian IT companies provide outsourcing services. We are not an exception. However, we do everything possible in order the phenomenon of "body shopping" never occurs as a result of providing such services. It's really important for us to have active participation in different aspects of project including management, processes, business-analysis, architectural design, R&D. JazzTeam strives to provide high level services engaging high level engineers, not just coders.
JazzTeam makes outsourcing with an essential part of consulting. As a rule, we always have something valuable and new to suggest on the projects we do, in areas of
Test Automation
, processes management, logistics of the project.
JazzTeam company instrumentation
Java
Java 4, Java 5, Java 6, Java 7, Java 8, JavaFX
Java Enterprise Edition
Servlets, JSP, JPA, JTA, JMS, JAX-WS, JAX-RS, EJB, JSTL, JNDI, JavaMail
Java Script (libraries, frameworks, utilities)
AngularJS, jQuery, JQuery UI, ExtJS, SmartClient, StealJS, Ember.js, Handlebars, Parallax.js, WOW.js, RequireJS, Raphael.js, LESS, SASS, GruntJ
General Frameworks and libraries
Spring (MVC, Security, Data, AOP, Inversion of control container, Transaction management, Batch), Apache Commons, Apache Camel
Web frameworks
Apache Struts, JavaServer Faces (JSF), JBoss Seam, Google Web Toolkit (GWT), WebWork, Avalon, Vaadin, IceFaces, Restlet, RestEasy
Test automation
JUnit, Mockito, EasyMock, TestNG, JMeter, Selenium/Web Driver, XML2Selenium, DBUnit, HttpUnit, Appium
Database management systems
SQL/NoSQL, MySQL, MongoDB, Redis, PostgreSQL, Oracle, SQLite, FoxPro, Paradox, Cassandra
ORM & Persistence libraries and technologies
Hibernate, EclipseLink, Spring Data, MyBatis, Java Persistence API (JPA)
Big data analyses and cloud computing
Apache Hadoop, Apache Mahout (machine learning), Amazon Web Services (API, EC2, S3, EMR, etc.)
Testimonials
We now are in a much better position and detect bugs before our customers find them. The test automation frees our testers to focus on other quality aspects and new functionality. As a result, we offer our customers an even higher level of quality and stability of service.

JazzTeam participated in innovative project I was supervising. A team shown high professional level in a matter of architectural design, Agile processes, unit testing and involvment at the project. You could trust JazzTeam engineers, rely on them and could expect high quality provided by Java experts.

I had the privilege of working with some of JazzTeam's software engineers, both from remote as well as in their office in Soligorsk. I was impressed by their professionality and high standards of Java software development. They practice 100% Scrum, work with continuous integration and delivery and use all the right tools. I was particularly impressed by their work attitude, keen problem solving and, not in the least, by their great team spirit.
---
Under the leadership of our general contractors JazzTeam (or our current employees as a part of other companies) have worked for companies such as