In the rhythm of a successful development
We are happy that our customers appreciate our efforts and diligence and are happy to share with you some testimonials about our work.
Video Testimonials
More Testimonials
Hein Remmen, Director Product Management, Ezwim, the European market leader for Telecom Management Technology, the Netherlands
The customer testimonial about project: Xml2selenium – the JazzTeam Company's product
Since we release new versions of our platform on a monthly basis, we spent a lot of time on manual regression tests.

JazzTeam completely automated our regression test set and put up the required testing infrastructure for us. Their XML2Selenium framework enables our testers to implement new test scripts without any Java knowledge. The XML2Selenium reports help us to quickly assess bugs and problem areas in our platform. The integration with BrowserStack allows us to test on all combinations of browser and OS that we want to support, without any extra effort.

JazzTeam provided excellent support and swiftly responded to all our questions and problems.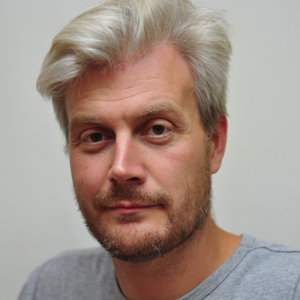 Peter Reitsma, CEO, Plance, Web Development and Concepts, the Netherlands
I had the privilege of working with some of JazzTeam's software engineers, both from remote as well as in their office in Soligorsk. I was impressed by their professionality and high standards of Java software development. They practice 100% SCRUM, work with continuous integration and delivery and use all the right tools. I was particularly impressed by their work attitude, keen problem solving and, not in the least, by their great team spirit.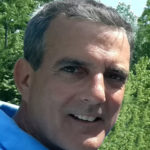 Michael O'Meara, Vice President, Infoview Systems Inc, the development of integration projects, helping clients to embed innovative services and systems into existing mainframe based enterprise solutions, Livonia, USA
The customer testimonial about project: Integration of the Distribution Management System with ERP systems of regional distributors
We partnered with JazzTeam to expand our offshore team which allowed us to enhance our service offerings to our customers globally.

Beginning with an initial project we were pleased with their efficient processes, good management, and high level of technical expertise they brought to the overall customer experience.

Daily stand-up meeting on projects with open communication allows us to stay on track, and keeps all team members updated on the current circumstances of the project. The approach allows us to predict risks and manage them, and when necessary react fast to various situations that may arise. Their team works cohesively with our global team, providing successful project execution. I can recommend this company as a reliable partner in the area of software development.
Jaume Simon, Project Manager, Euglia Telemedicin, Medical company specializing in the treatment, rehabilitation training and scientific research, Spain
The customer testimonial about project: Java applet for training and testing
Development outsourcing is a powerful tool when properly done. Three conditions must be met for a project to succeed: Fluid information exchange, technical excellence and very high quality standards. Jazzteam staff has wholly fulfilled these requirements during the development of Euglia Telemedicina.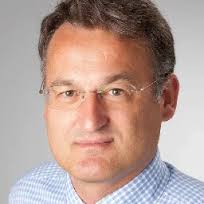 Friedrich Boeckh, Managing Director, Infopulse GmbH, Information Technology and Services, Germany
The customer testimonial about project: Automatic Brand Analyzer for Social Networks and Other Internet Resources
JazzTeam participated in innovative project I was supervising.
A team shown high professional level in a matter of architectural design, Agile processes, unit testing and involvement at the project.
You can trust JazzTeam's engineers, rely on them and can expect high quality provided by Java experts.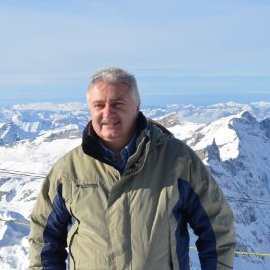 Alex Alexandrov, QA Manager, The leading provider of innovative mobile solutions for the casino gaming industry, Santa Clara, USA
The customer testimonial about project: Automated testing web application related to Geofence Marketing
After initial project setup processes our venture became very efficient. You started this project with only 20 test cases being covered and after 1 year we had 700 of them. This changed our company's strategy a lot. Your team became a key part of our test processes and earned great level of respect from our team and high management.

I also want to highlight high professional level of your team members. They have wide spectrum of knowledge in many technical software programming related skill, were able to analyze and resolve any issue we faced over this time. All technologies implemented by your team made us very strong and successful on highly competitive market of Silicon Valley.

Over all we are so happy about our mutual work and looking forward to increase our business with you, spreading it to other areas.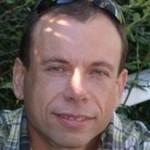 Dmitriy Kuznetsov, VP Integration and Cloud Solutions, Infoview Systems Inc, the development of integration projects, helping clients to embed innovative services and systems into existing mainframe based enterprise solutions, Livonia, USA
The customer testimonial about project: Creation of commercial Mule connector for IBM i (AS 400) mainframes
The only desired result of this project was the connector certification after development of the required connector functionality. This result was achieved without any special effort from our side, many thanks to JazzTeam engineers for it.

I'd like to note the sensitive and attentive management team. Our requests, comments were not ignored, but always recorded, they were always processed in time. A huge number of the requirements and the nuances of the certification have been handled successfully. We participated in the stand-up meetings with the development team and could ask any question on the project. It may be noted the transparency of the project work for us, customers. In case JazzTeam engineers saw any risks, we were notified of them, besides, we were told the strategy for solving various problems.

To sum up, the stable and reliable management, high technical expertise and predictability are the essence of the JazzTeam company's services. We are pleased to continue work with JazzTeam.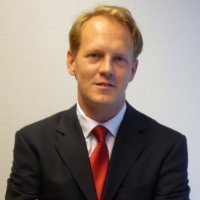 Bram Cool, CEO, Ezwim, a global leader in Telecom Management, the Netherlands
The customer testimonial about project: Xml2selenium – the JazzTeam company's product
We now are in a much better position and detect bugs before our customers find them. The test automation frees our testers to focus on other quality aspects and new functionality. As a result, we offer our customers an even higher level of quality and stability of service.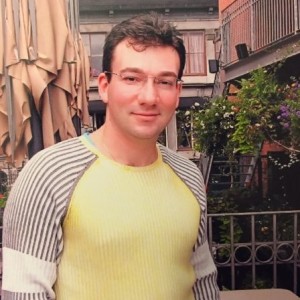 Kirill Altman, Entrepreneur, New York, USA
The customer testimonial about project: Frontend development of web application to maintain a healthy lifestyle
I have the deepest personal and professional respect for Jazz team, and sincerely belief they will bring their unique energy, optimism, passion, and tireless creativity. It should go without saying that their engineers are remarkable IT talents. The developers have always taken their role seriously and were passionate about the results. They are at their best in a group environment, and are consciously proactive at getting full involvement of all other team members to derive the best results possible.

JazzTeam developers consistently completed tasks assigned on time and without errors. They are able to successfully complete multiple tasks with favorable results despite deadline pressure.
Alexey Semeney, CEO, DevTeam.Space, San Francisco, California
The customer testimonial about project: Accounts aggregator for web application
I had pleasure to work with JazzTeam in a development project for my company in USA. I am very satisfied with the work they have done.
The communication was easy and really open-minded, the progress was as planned, and the results were above my expectation. There's a manager who's in constant contact with you and constantly gives you updates, clarifies the requirements and plans the sprint tasks and expected results.
Will not hesitate to work with them again on future projects.
Andrey Voynov, Head of Software Development, Nexign JSC (earlier Peter-Service Inc), Information Technology and Services, Saint Petersburg, Russia
The customer testimonial about project: Tariff plans and services management system for mobile operator
PS RnD, LLC herewith recommend software engineers of JazzTeam as highly skilled professionals.

We would like to underline that JazzTeam's employees are well organised and with a positive 'can-do' attitude.

The staff of JazzTeam is always proactive in collaboration and ready to help with enhancing decisions. In particular, JazzTeam has initiated the implementation of a unified code-style and the increase of unit tests covering of the solution PSC.

Besides the development of the new features and code refactoring, JazzTeam's specialists deployed a testing system with Data Driven Testing approach for the export component, and this significantly improved its operation.

We hope that our further cooperation will continue and be fruitful and productive.

We wish JazzTeam successful projects!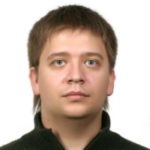 Sergey Kastukevich, Technical Lead, OCS Innovation Company (OCSICO), Software development company, Minsk, Belarus
We consider that working on our project JazzTeam has proven itself as a reliable partner. They have complied with their obligations in conditioned dates and at the appropriate level. Within the customization of UI and server parts of the project JazzTeam developers have carried out the integration with ExactTarget service for work with email-newsletters.

From our side we'd like to note the high professionalism of employees, their creativity and efficiency. All work was performed at a high level considering all our comments and suggestions.
Andrey Romanov, Technical Director, RMBit, Moscow, Russian Federation
The customer testimonial about project: Refinement of "Electronic passport of laboratory" web application
The main project task of JazzTeam engineers was to develop the new functionality of the web application intended for maintaining regulatory and reference documentation of a clinical diagnostic laboratory.
JazzTeam developers provided the final product development of remarkable quality and showed good teamwork. Quite often, we had to change the requirements and the priority for the tasks, but JazzTeam engineers showed flexibility and coherence while working in such situations.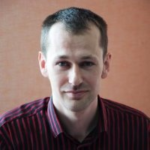 Vadim Kastritsky, CEO, VironIT, Custom software development company, Minsk
The task of this project for JazzTeam members was rather complicated, that is the expansion of the game functionality, which included immersion in the existing for more than 10 years implementation. For development it was necessary to study and take into account the game rules, which are listed in a large six hundred page manual. The task is complex, and requires a serious architectural approach and high qualification of the developer. And JazzTeam members coped with it at the proper level.

I note that the working process of JazzTeam company fully corresponds to the spirit of Agile. The team actively offered solutions for implementation of complex technical issues and also warned in advance about possible risks. We are truly grateful to the staff of JazzTeam.
Maria Bondarenko, Co-owner, GP Software.Travel, Information Technology and Services, Belarus, Germany
The customer testimonial about project: Automated UI Tests for Travel Industry
JazzTeam company participated in test automation of one of our projects.
I'd like to mention the team's expertise of the necessary technologies, a full competency in the use of tools, including the CI system Jenkins and the good quality of the rendered services. The company's engineers have proposed and implemented a number of architectural enhancements, participated in the project's process organization and have been always ready to make advances.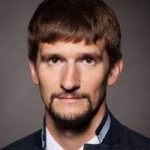 Aliaksandr Murauski, CEO, Alconost Inc, a provider of localization services to software and gaming companies, Virginia, USA
JazzTeam plays a major role in laying the technical foundation necessary for Alconost to grow our business. We have been working with JazzTeam for 2 years on the development of both our internal and commercial software products. We are extremely pleased with the engineering team's agility and communication skills as well as their frontend/backend development skills. They do the work – that's what is most important.
Dzianis Pomazau, CEO, IDC Intech, Software development company, Vilnius, Lithuania
The customer testimonial about project: Web interface of the system for the objects geolocation tracking on Google maps
With the JazzTeam Company we started develop the project based on GPS technologies, devices and specialized geolocation servers. The system was planned to have an interactive web-interface based on Google and Yandex maps using their API.

JazzTeam team showed good R&D ability to develop and implement a mathematical approximation algorithm of geographic areas drawn on the maps. It was a non-trivial task and could cause high risks, but all tasks have been implemented on time or ahead of schedule.

JazzTeam staff met us halfway, all the contentious issues have been successfully overcome. JazzTeam developers pay much attention to communication and clearly defined Agile processes. They considered all our wishes and reviews, proposed their own new ideas. All made improvements that helped to create the most convenient for users' product.

Additionally, I want to note that previous developers have not been able to realize this task.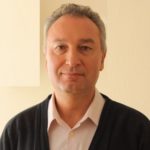 Aleksandr Polunov, Сhief of CRM solution development group, Nexign JSC (earlier Peter-Service Inc), Software development company for Telecom industry, Russia
I would like to commend the work of the JazzTeam team members on our project during solving complex problems, their serious and thoughtful approach to problem research, their active participation in the architecture update, their advice and assistance to our employees. It is also worth noting that the guys offered non-trivial solutions and were always in touch.

Separately, I want to mention the constant JazzTeam's managers involvement and efforts to support employees. In fact, it is quite a unique phenomenon, none of our other contractors have such participation from the management side.

We have already recommended JazzTeam engineers to our company colleagues. And if on our project the need for assistance arises again, it is likely that we will engage them once again, since there are no serious claims, and their code is good.

Good luck in all affairs!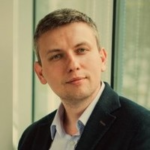 Vitalij Petrov, Chief Business Development Officer at DocLogix, Vilnius, Lithuania
The customer testimonial about project: Document electronic signature applet
We were satisfied with JazzTeam work on our project related to data security, the usage of digital signature, dongles and USB tokens. JazzTeam engineers have the high R&D level and a fairly strong management. Any kind of information was not lost, we received all the details in a very clear and structured form. The project coordinator was always in touch and we decidedly felt the positive mood for the successful task execution. JazzTeam employees have iterative approach to the project management and estimate even the minor tasks. They almost always complied with these estimations otherwise we got the complete justification why the additional time was needed. In any case, we see that JazzTeam fully controls the project and proves itself as a reliable partner.

Boris Mamonenko, CEO, EleganceIt, Information Technology and Services, Belarus
The customer testimonial about project: Mouse emulator application for Android devices
Zmicer is very easy going, inventive and great to work with. His team (Jazzteam) worked with a very complicated technically research project. He showed himself as a high-skilled Java developer and an incredibly talented manager. He never says "NO", but "Give me some time and I will tell you how to do it". Many Thanks!
Vitaliy Malyshev, Technical Lead, Nexign JSC (earlier Peter-Service Inc), Software development for Telecom industry, Russia
The customer testimonial about project: The inventory system of logical resources for mobile operator
The main objective of JazzTeam engineers was to develop Angular component of the project (UI development). Already now, when the bulk of the project was realized, I can confidently say that the guys successfully have coped with their work. At the beginning of the project there were some roughnesses which have been solved over time and the development process has been stabilized.

I would like to say special thanks to the frontend developer, which was and remains a key member of the project from the very outset. Also thanks to the QA engineer, which fights for quality, and knows how to ask the right questions and calls into question some of the team decisions that helps to improve our product. And many thanks to the JazzTeam manager for supporting development process and evening it out in the difficult moments.
Alexey Skorobogatov
, Director of Development Department at
FORS Development Center
– the center for the development, integration and construction of information systems, infrastructure solutions, technical support and training, Russian Federation
We have been cooperating with JazzTeam for 4 years already. During this time, we have managed to build strong business relationships based on sincerity and mutual respect.

JazzTeam provided us with excellent assistance in carrying out all the necessary types of software testing. JazzTeam employees showed themselves well in the Agile development environment: they quickly plunged into the subject area and understood in detail the specifics of the project. They are ready for complex challenges and solving non-trivial tasks, in their work they use a proactive approach.

Close interaction with JazzTeam's management allows us to effectively coordinate work, eliminate various kinds of misunderstandings in the team, and prevent risks. By cooperating with JazzTeam, we achieve the desired result: tasks are completed with high quality and on time.

We plan to continue our cooperation in the future!
Sergey Pupkevich, Head of Java Development Department, Qulix, Service provider in the sphere of software development, testing and IT consulting, Belarus
We collaborated with JazzTeam on a critical project requiring a rapid mastering of new technologies. The results of the work revealed that all the tasks were performed with the proper quality. I would like to stress the merit of the JazzTeam's project coordinator.
Andrey Ratkevich, R&D Director, EffectiveSoft, Software development company, the resident of High Technology Park, Minsk, Belarus
The customer testimonial about project: Billing system for the multimedia channels provider
We have enjoyed the work with JazzTeam's company. The main focus was on the development of new functionalities for our complex billing system of accounting rendered multimedia services. JazzTeam provides a clear, constructive and qualified work of developers, adequate management, transparency and efficiency. In the conditions of remote work and distributed team, JazzTeam's engineers were able to interact with all parties on the project successfully. They have solved all encountered difficulties quickly and harmoniously and ensured the decent quality of developmental results.

Thank you for the prompt response to all questions, business approaches and high level competence of all JazzTeam employees.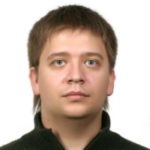 Sergey Kastukevich, Technical Lead, OCS Innovation Company (OCSICO), Software development company, Minsk, Belarus
Best thanks JazzTeam for their work. On our project JazzTeam developers were involved in the development of thematic social network for creative people. Despite very short project terms JazzTeam engineers have seen into existing groundwork quickly. They took the initiative in resolving disputes, constantly going to the dialogue, acted as JavaScript consultants. Their work was transparent and accurate. JazzTeam developers had implemented complex and voluminous functionality with help of Hibernate considering all our requirements.

I can recommend JazzTeam as an experienced and reliable partner. They have responsible approach to every stage of work and highly respect the customer interests.
Volga region environmental company, Services in the field of ecology, Kazan, Russia
JazzTeam Company has been successfully delivering a full range of IT services on a long-term basis for us, taking part in the analysis of product requirements, technical specifications development, product implementation, the introduction of continuous integration, unit testing, and documentation. In the course of our collaboration JazzTeam has always striven to seek for joint solutions and suggested strategies for risk management in the projects. It is worthwhile to note the transfer of knowledge and experience to our engineers. A wide range of techniques, libraries and approaches were applied during the project, and both teams pulled together perfectly. We wish JazzTeam further enhancement of their business!
Pavel Ledkovskiy, Project Manager, RAMEC, Full service systems integrator, Moscow, Russia
The customer testimonial about project: Monitoring and management system of state procurement for tender contract department
We started the development based on a completely new technology combination for both us and JazzTeam: Java script client ExtJS 4 for the Alfresco Web services. Ours was an investment project with extremely short deadlines and exigent progress requirements.

The team has shown that it can successfully perform coping with the stressful conditions of our work process, which is characterized by very short sprints (1 week) and high requirements to the quality of each release (the need to install the updates at the customer's site after a couple of hours since the release). The result of the work was successfully presented to the investment directorate, and the objectives were declared achieved.

I would like to stress that we faced a couple of considerable challenges during the project, and those were dealt with constructively and with utmost professionalism. As a result, they were quickly concluded and, what is more, carried out important management decisions and process adjustments. I am profoundly grateful to all the participants, who, being apprehensive of the roots of the matter and showing professional work attitude, brought our cooperation to a really high level and provided a decent quality of the development by a geographically remote team.
Alexander Zolotarev, Head of Laboratory, Billing and Finance, Nexign JSC (earlier Peter-Service Inc), Software Development Company for the Telecommunications Industry, St. Petersburg, Russia
The customer testimonial about project: The system of accounting, analysis and decision-making on the financial condition of customers and subscribers
We have been working with JazzTeam company for many years. During this time, the JazzTeam engineers have become for us not only exceptional developers and QA engineers, but also true partners and friends.
Their ability to identify hidden problems and eliminate them quickly and efficiently. In my opinion, this is a natural component of any project in which JazzTeam participates.
Stable and confident work of the team, reasoned actions, clearly posed questions – all that makes JazzTeam the professionals in their field.

I particularly wish to commend the management team, which has set a high level of responsibility from the very beginning: they always not only listen to our requirements, but also hear them, and implemented everything exactly in the form that we need and that is the most important thing.
Cooperation with JazzTeam is a pleasure, strong friendship and gained boundless trust, that was fully gained by the guys' work. I sincerely believe that our effective cooperation will be continued. I want to thank every member of the team and wish them good luck and further professional success!
Viacheslav Shirikov, Chief Technology Officer & Co-Founder at Lartech telecom, St. Petersburg, Russia
Lartech Telecom expresses its gratitude to JazzTeam for the cooperation and recommends JazzTeam's engineers as highly qualified.
We would like to note that the team took a proactive approach and was results-oriented from the very first days of the project. The team's immersion in a new subject area did not cause any difficulties and was promptly done.
Agile methodologies practices, such as daily Scrum meetings, weekly sprints and the results presentation, were implemented in the project from the very beginning. This allowed us to keep all communications at a high level, to focus on the outcome, to respond timely to challenges and changes in external circumstances, to get over pitfalls and to adjust plans and processes.
All the works were completed in full compliance with the requirements and within the specified timeframe.
We wish JazzTeam success in its professional activities.
Product company, services in the field of agricultural technologies, Russian Federation
We turned to JazzTeam to create a prototype, and during our cooperation we decided to work together on the development of a full-fledged version of the web application. We received not only the result that we expected directly from the development, but also assistance in organizing and maintaining the infrastructure, in consulting on development and testing. The team did not solve issues on the nose, they analyzed and proposed optimal ideas for implementation. We gained much advantage from choosing JazzTeam as a contractor to solve our business challenge.

I would also like to note the high level of professionalism: we had difficulties in understanding how to work with the team remotely, how to convey our ideas, because the application was developed from scratch, there were many unfinished nuances that needed to be discussed and implemented in the daily planning mode, but as a result, the guys did an excellent job by doing their work and always optimally solving all the difficulties encountered on our way.

We are satisfied with the cooperation with JazzTeam and plan to continue it in the near future. Surely, we recommend the team and the company.
Product company, services in the field of estimating and managing the implementation cost of large-scale industrial projects, Netherlands
We have been developing a software product in project management for large industrial enterprises. It is important for us that our application is constantly evolving, becoming more user-friendly. One of the significant improvements was the ability for multiple users to work simultaneously with the same document. To solve this complex and non-trivial task, we have involved JazzTeam company.

It was pleasantly surprising that JazzTeam engineers nearly independently sorted out and immersed in large amount of existing code without any additional Knowledge Transfer sessions visiting our office, video conferences were enough. Based on new technologies, the engineering team developed a solution that is compatible with the existing application architecture. This decision formed the basis of a new framework, which has almost been applied to all parts of our application.

During the work, JazzTeam development team applied various engineering practices (architecture design, Unit testing, Continuous Integration, Research and Development), set up testing process of the framework which was being implemented.

The cultural values match, the involvement of JazzTeam engineers into the project and focus on the result, well-established internal company processes of development and management, a streamlined and well-functioning educational process of specialists training for the project allowed us to maintain constantly a good and stable pace of the team's work throughout the entire period of cooperation, which has been lasting for over 3 years. Separately, it should be noted that the founder of the company is always open to dialogue and can be contacted for any business issues.

We are satisfied with our partnership and recommend JazzTeam company as a reliable partner.
German Sazonov, Working Group Leader, Telecommunications Software Development Company, St. Petersburg, Russia.
We have had a productive and successful cooperation with the company "JazzTeam". The team showed itself proactively and responsibly. Consistently delivering high quality results. We can rely on them and be confident in the completion of the task. Responsible, communicative. A very important point – independent.

At one of the development stages, we faced a situation where we had to work under very tight deadlines. Individual requirements for the UI-part were clarified on the go and changes were promptly made. But even under these conditions, the JazzTeam proved to be very worthy.

We are satisfied with the cooperation and believe in its further continuation!