Mountain skiing season is in full swing, and our company has not missed the opportunity to conduct the winter corporate party in the ski center.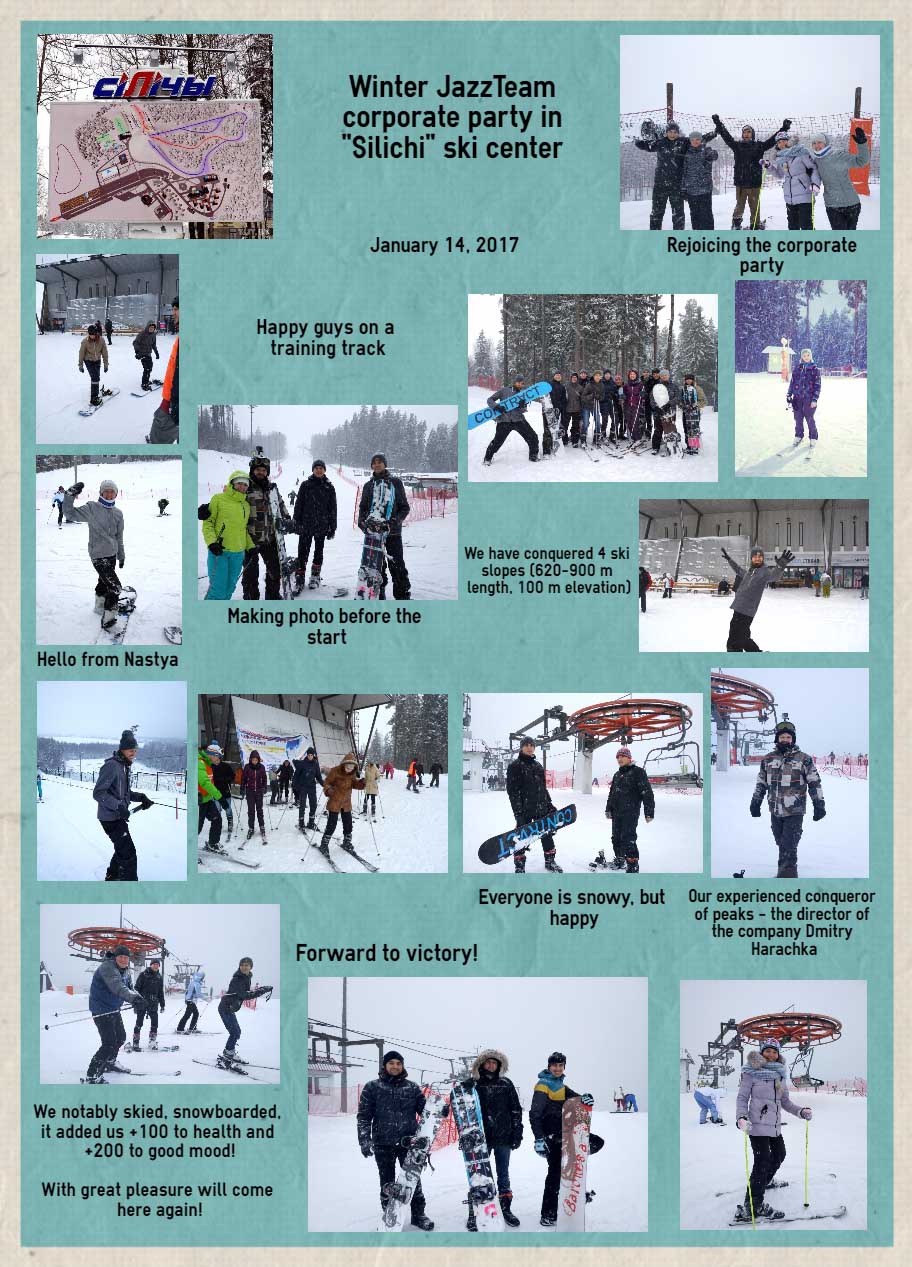 The weather was fantastic, all day it slowly snowed and there was no wind. For those who was skiing for the first time, it was rather difficult, but challengeable. Happiness from the fact that you managed it, exceeded feeling of weariness and uncertainty. While snowboarders and skiers with experience successfully conquered the slopes and improved their tricks.
After skiing, the comfortable farmstead waited for us with a delicious meal, warm bath, intellectual games, songs with a guitar and dancing.
When all the guys gathered at the corporate party table, Dmitry Harachka, company director summed up the past year work results and congratulated the employees with the start of the New Year and wished them successful projects and professional development. Dmitry thanked all company employees and presented valuable gifts to the guys who have worked since JazzTeam foundation. It was very happy for the guys.
I would like to note that we had a hoot. Pleasant fatigue, lack of sleep, but the joy in the eyes – the best proof of that.