Hello dear friends!
We are glad to inform you that our team of professionals successfully completed work on another project named "Ticket online sale system".
The system is designed to centralize online sales of tickets for various events. The platform provides the following capabilities:
To sell the tickets through the Internet. The website and clients for mobile platforms (iOS, Android, Windows Phone) are used to sale the tickets. The different payment methods are supported.

Events administration. It is possible to fine-tune each event: a unique cost for each place/sector in the hall, a variety of options for discounts, change in arrangement/plan of the hall in which the event will be held, clubs/VIP-places, etc.

Carrying out various promotions to increase sales.

Controlling. The system has the possibility to organize the сontrol of visitors to pass the event. Control is performed by scanning tickets. Various types of scanners – from professional barcode scanners to scanning tickets using an application installed on the mobile device – are supported.

Reporting. Collecting various statistics and displaying it in the form of reports are supported. This allows to effectively manage ticket sales, promotions, etc.

Supporting user roles. The system allows to provide the various access levels to the different users to ensure maximum safety.

There is a multi-language support. The legal and technical nuances of the use of the system in different countries are taken into account.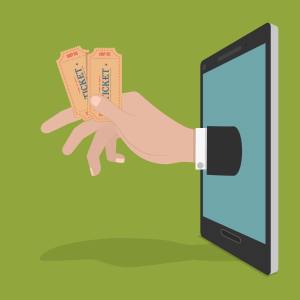 The work on the project was divided into several phases. There were the analysis phase and several phases of development. At each phase of development the implementation of certain use cases was done.
In the analysis phase of the project the complete analysis of provided use cases has been produced, and all possible risks have been assessed and minimized. The most detailed estimation for all tasks was done and REST services signatures were created. Moreover, it was provided advisory assistance on improving the business logic and configuring the environment, optimization of its performance.
In phases of development all the necessary parts of back-end component functionality of the project have been completely implemented. JazzTeam engineers compiled detailed technical documentation and applied Swagger framework to visualize documentation and system components for the best development team synchronization.
Project features, company's achievements during the project and project results you can easily find here: https://jazzteam.org/en/portfolio/ticket-online-sale-system/
Do not forget to read our customers feedback on JazzTeam engineers work on the other different projects! ?