Dear friends!
We are glad to share "Stand up. Scrum rules" document, designed by JazzTeam. This document will introduce you to our processes, namely: how to conduct a Stand up, how to work with Scrum board according to Scrum rules. When you have read this document, you will understand how great to work on Agile principles.
The document contains a lot of explanatory images with a consistent description of the required actions.
Good luck in studying the document!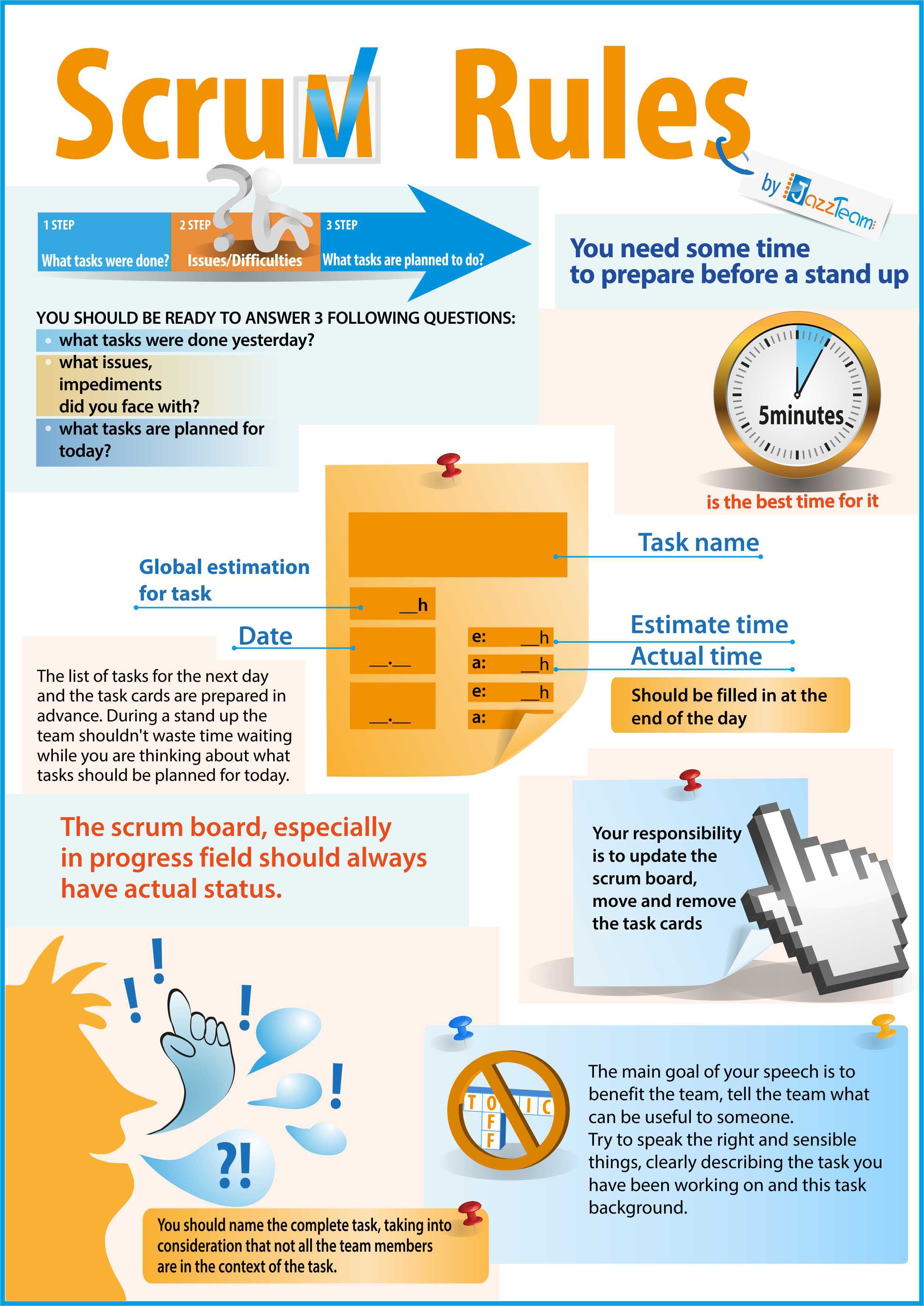 You can download the original document in .cdr format clicking on this link.