Our company was visited by MyFreedom students who had already participated in some simple IT projects.
The meeting began of the company's presentation. Guys learned in detail about the specific of work on projects and immersed themselves in our working atmosphere.
After that they had a look at the computer game development project. Then trainees shared their useful experiences of their internship at JazzTeam and told about their final projects.
The main part of the meeting formed the game, which we "borrowed" from Pavel Veinik at the SolIt conference. The main idea of this game is understanding of the project roles in the team.
We divided students into two teams, gave them creator Lego and set tasks to build a house and to make a vehicle. A manager's role, in this case, meant an active discussion of acceptance criteria of the final product and its deadline. Developers implemented the product and testers checked it against customer's requirements.
The most useful thing in this game was later discussion and corrections of made mistakes. A project manager at JazzTeam explained in detail each project role, mentioned mistakes and correct actions. Every student felt like a part of the huge work process on a project and understood an importance of every participant.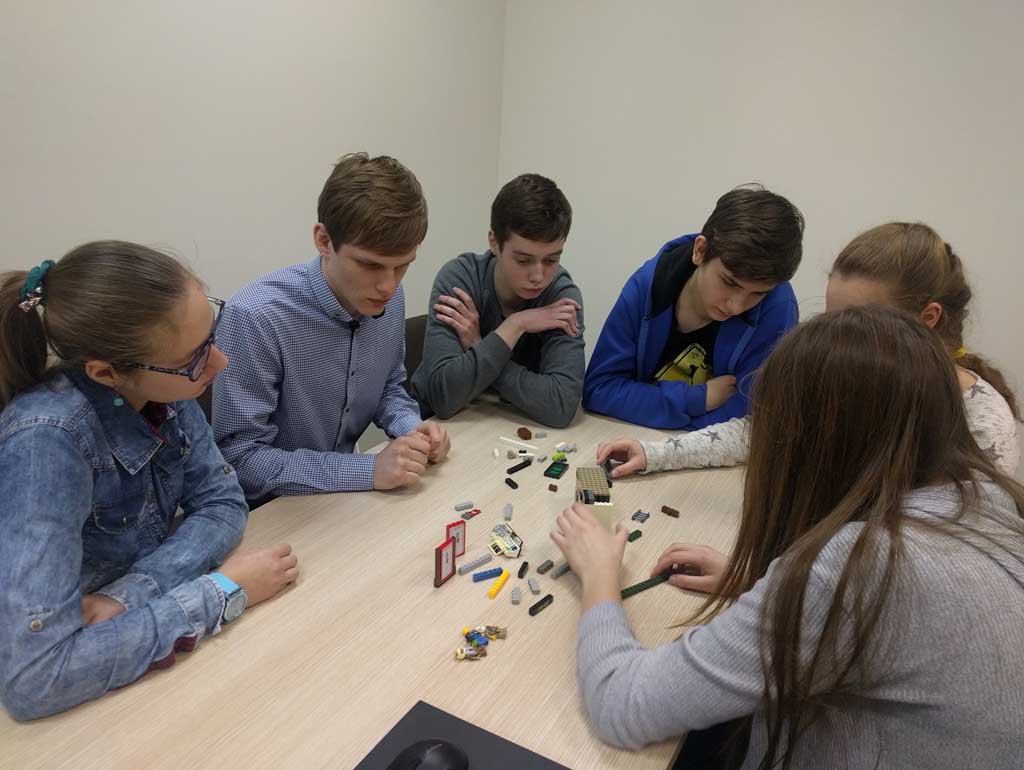 No one left without a present, as every student got business mementos from the company.
Participation in "IT holidays" is an excellent opportunity for our company to make our contribution to the talent IT resources formation of the next generation.