New Year is really close and our team decided not to break with established traditions in the company and perform an anonymous gifts exchange ceremony "Secret Santa" this year too.
The point of this event is that employees give each other New Year presents, but none of them knows from whom this present is.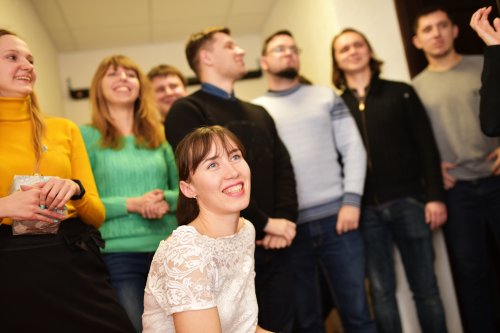 The whole team happily took part in the Secret Santa game. Everyone tried to find out what do their colleague like, their hobbies. Thus, we all were not only gladden with gifts, but also got to know each other better.
And that is not all! On the day of presents from Santa, every employee of JazzTeam received a delicious box of miscellaneous candies from the company, as well as sincere wishes with the upcoming holidays.
Thank you all for a great event!