On the New Year eve, JazzTeam employees decided to organize New Year's greetings based on the world-famous game "Secret Santa", the purpose of which is a secret exchange of gifts. Everyone in the company gives a gift to a certain person, chosen randomly and anonymously, so that the recipient can not guess, from whom the gift.
In the morning of the greeting day we were congratulated by Santa Claus, our head of the company Dmitry Harachka. Colleagues were surprised and happy to meet with Santa Claus, who presented them New year gifts.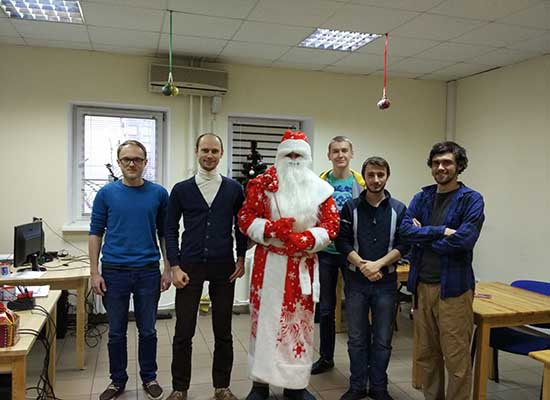 Later in the afternoon the presentation of gifts from the Secret Santa took place. Everyone gathered near the New year tree and waited for their turn to receive the gift. Snegurochka Nastya handed the gifts, creating a holiday mood.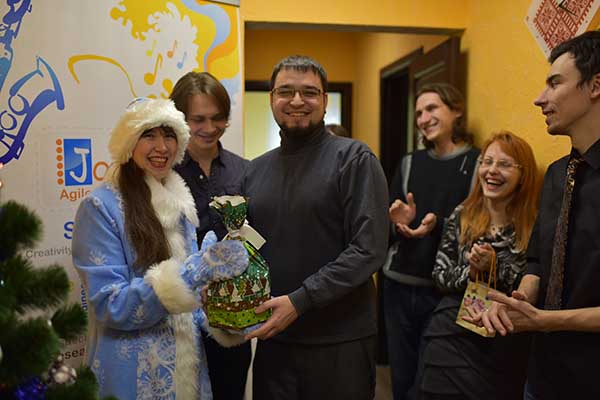 Each of us has shared impressions and joy from the received gifts. We have exchanged wishes and congratulations with coming New Year.
It was great!