Saint Valentine's Day is one of the sweetest, romantic and gentle days of the year. We know St. Valentine as a patron of all couples in love, but who said that such a romantic holiday can not be celebrated at work within colleagues?
In our company, celebration of Valentine's Day has already become a cute tradition. Every year, on this day, we confess to each other … well, not in the true love, but in a strong friendship and deep respect to each other by sending valentine cards and notes via the internal holiday mail. This year our office cupids implemented several charming ideas to create such a lovely romantic atmosphere in our offices!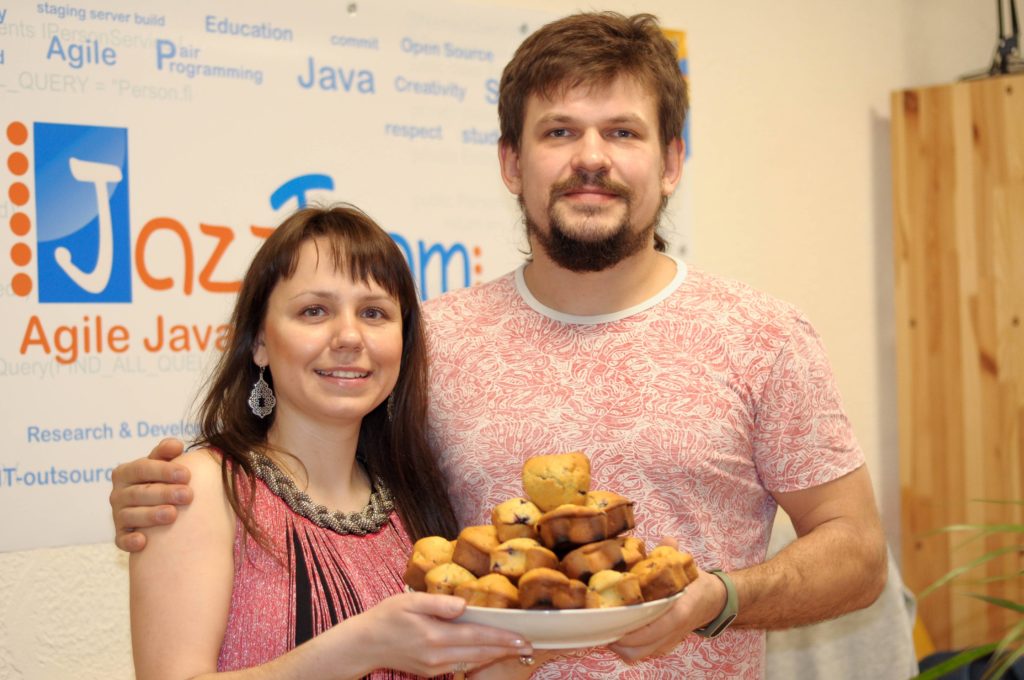 From the very morning dozens of "valentine" balloons with drawn hearts on them filled over our offices' ceilings and a delicious scent of homemade blueberry muffins and baked cookies was in the air. The most part of handmade sweets, of course, were performed in the form of hearts and each employee got his own romantic treat.
During the day, we were sending each other cute valentines and writing on the wall newspaper the answers to the eternally worrying question "what is love?". We even had our own magic "Tree of St. Valentine" with heart-fruits on it. Everyone could get one of these fruits of love and read a cute prediction hidden inside.
Love is great, dear friends! And more it is great, when you are beloved and respected not only at home, but also among your workmates!