In the framework of "IT vacation" on January, 4 the 2nd year students of Minsk College of Entrepreneurship, studying at "Software of information technologies" specialty came to our office. The students were shown the internal workings of IT company, they were able to participate in the standups of work projects, to learn about the features of iterative development in the spirit of Agile and in generally about the features of IT industry.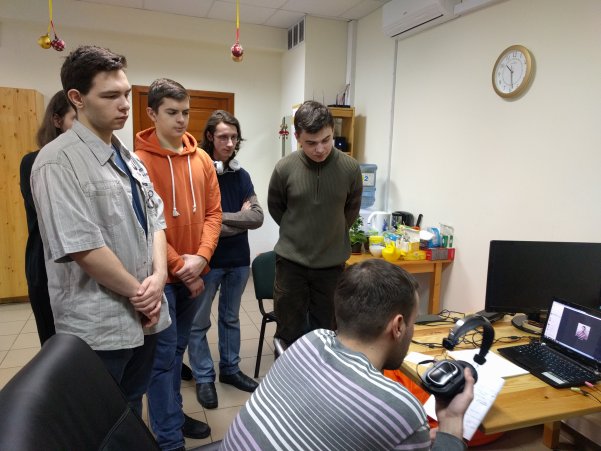 The students got acquainted with the different roles of software development process: developer, QA engineer, business analyst, project manager. The guys talked to JazzTeam's employees, and received from them valuable advice for developing required skills to work in IT company: systems thinking, technological outlook, English language, communication and team skills, time management. And in the end they were given the homework to test their programming skills.
Hope that we were able to show to the future specialists the peculiarities of work in IT, to show the diversity of roles, and also to clarify the basic idea – IT specialist should be comprehensively developed person and constantly educate himself. And judging by the questions and sparkling eyes, our hopes will come true.