This year Men's day celebration was the most significant in the history of JazzTeam. The girls decided not to limit themselves to simple congratulations and just presentation of gifts, but to arrange a real challenge.
To tickle the nerves, the girls previously handed our boys agendas to show up to the medical commission, and left them in the dark.
On the 22 of February at 9:00 a.m. sharp, the halls of both Soligorsk and Minsk offices were full of people like never. Everyone clumped in front of the cabinet, where the first "doctor" was already waiting for them. All our girls became real doctors for the medical commission on this day. There was a surgeon, a therapist, an oculist, and a psychiatrist with a neurologist, even a speech therapist. Each specialist gave his task to the guys: they were need to pull up, solve puzzles, hit targets, speak tongue-twister, beat the doctor in air hockey, and also to repeat a pose from yoga.
After such a busy morning the work went on much more funny :)
Meanwhile, the girls were summing up the commission results and preparing some treatment for the men.
All the participants got points for the tasks and according to the results 3 people were chosen, who turned out to be not only the strongest and the most accurate, but the most savvy.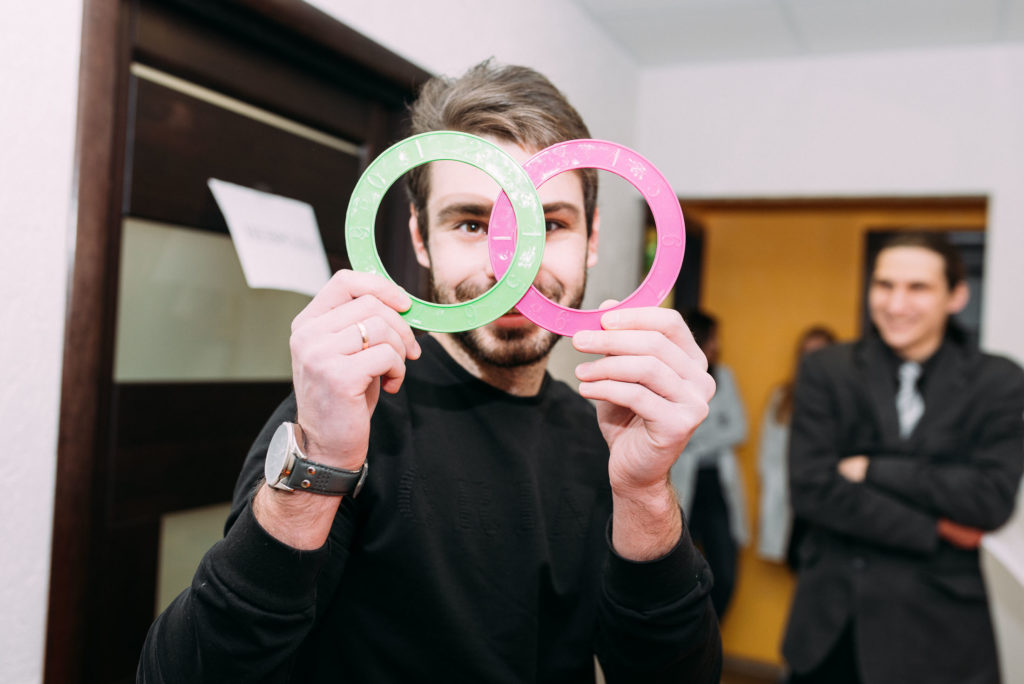 The winners got medals. In Minsk office as a general gift for the guys the girls chose anti-stress toys, and in Soligorsk the guys were presented with delicious chocolate souvenirs.
At lunch we treated the guys with dishes in the style of field kitchen. There was barley porridge with stew, buckwheat porridge with mushrooms, pickled cucumbers, meatballs, cold cuts and pizza (everything our guys love).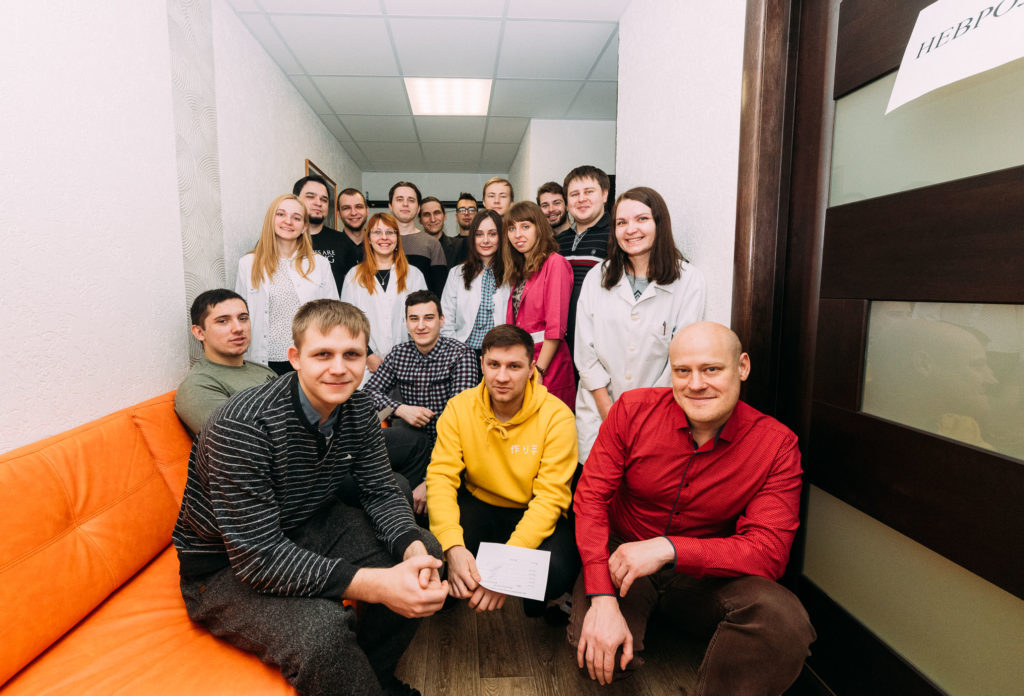 JazzTeam men proved once again, that they can cope not only with complex work tasks, but they can get out of any, even the most difficult, life situation. That's why we love and appreciate them!