New Year is time of joy and bright leisure. This is the time when positive festive atmosphere is felt everywhere: at home, in the street, in shops, cafes and, of course, at work.
Year after year we play "The Secret Santa" game in the offices of our company.
Within several weeks, every "secret Santa" imperceptibly left a gift under the Christmas tree in our office. The closer was the date of presents giving, the less space was under the tree.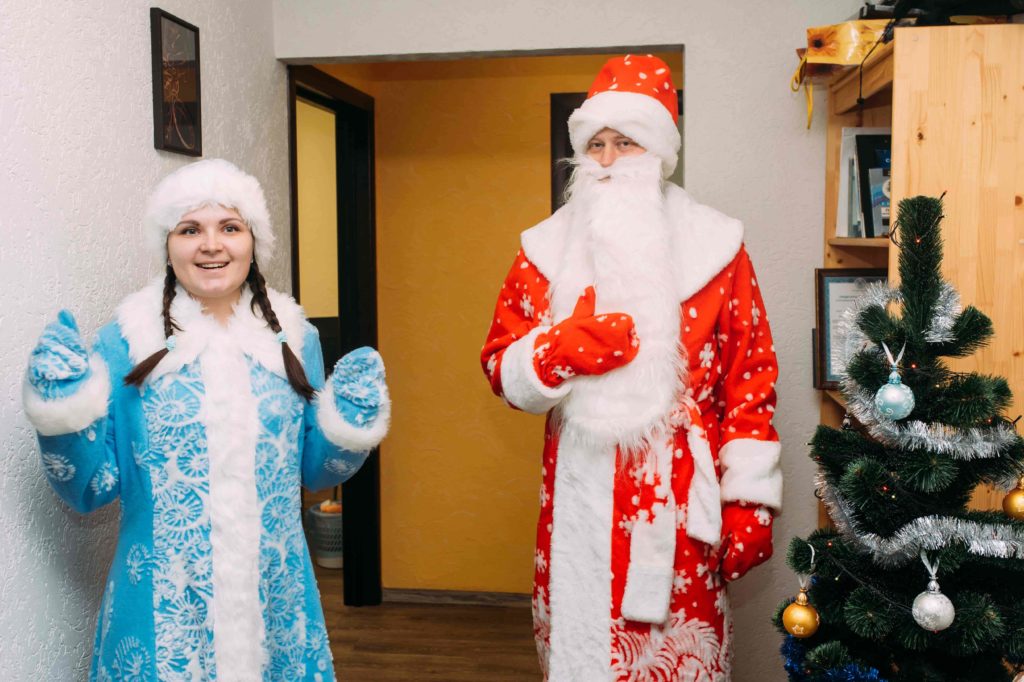 On the day of gifts prizing from "secret Santa", sweet treats from the company were looking forward by the staff too. Ded Moroz and Snegurochka personally presented gifts to everyone, among the presents there were useful things such as books, cups with funny prints, a magic ball with predictions, a bright warm scarf, and someone even got 10 liters of antifreeze! There were also various sweet gifts: sweets, fruit, tea, coffee. Everyone received a gift from "secret Santa" and loads of positive.