International Women's Day is one of the gentlest holidays of the year, after all we congratulate the most beautiful half of humanity: our women.
On the eve of this spring holiday the man's half of the office of JazzTeam organized a pleasant holiday party for girls.
Since morning the guys, used to the casual style of clothes, spent a lot of time to have an oscar's look, that undoubtedly pleased the female half of the company. Traditional for this holiday spring tulips were presented to girls and brought the atmosphere of spring into the office, despite huge snow drifts outside the window.
In addition to flowers, each office lady was given a "pass to the world of entertainment" from ByCard, fill spring days with impressions from visiting the cinema, theaters, spa and everything the soul asks.
To please not only the soul, but also the figure, the guys brought a cake for "JazzTeam girls", which was made according to a special Krishna recipe. At the end of the office party everybody played fun team games, like Charades, Movie Quiz, Linq.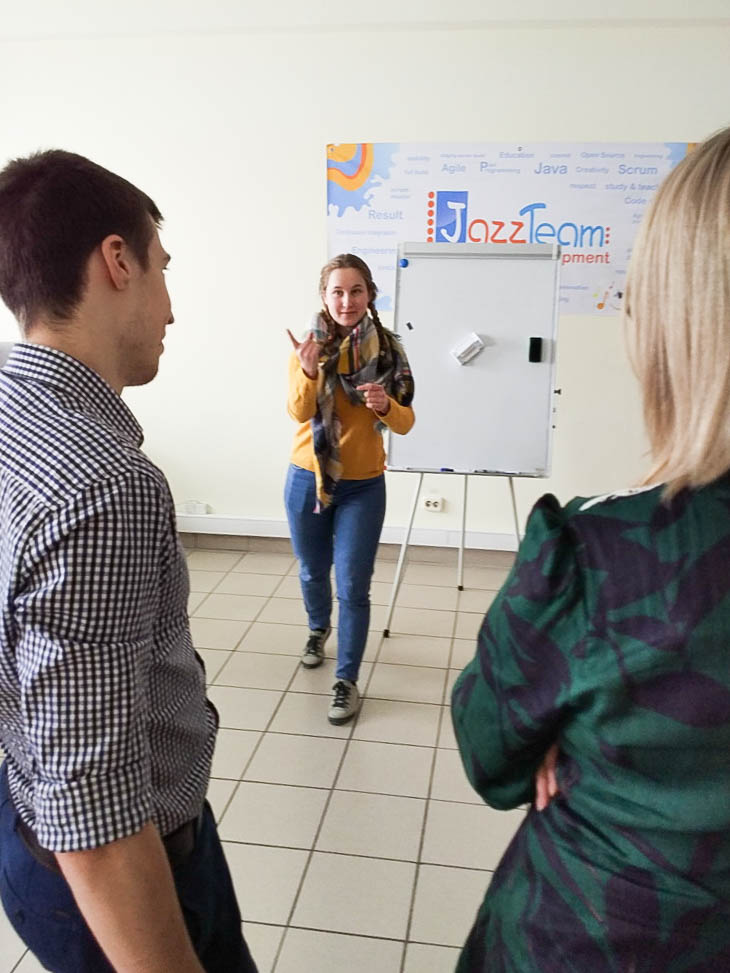 The male half of Soligorsk office decided to celebrate this day in a creative manner. The day before the main celebration strong IT guys glued spangles and hung balloons all over the girls' workplaces to create a holiday atmosphere from the very morning.
The first surprise for the girls on this festive day was a handmade souvenir biscuit with glaze in the form of tulips. Next, the boys prepared the original quest. For example, the girls were voicing a fragment from a famous movie, looking for a code word in the article on our website and even assembling children's house complex architectural construction. Work hard – play hard!
While the ladies were passing the quest, severe software engineers were making salads and sandwiches and were tried not to eat holiday cakes until deadline.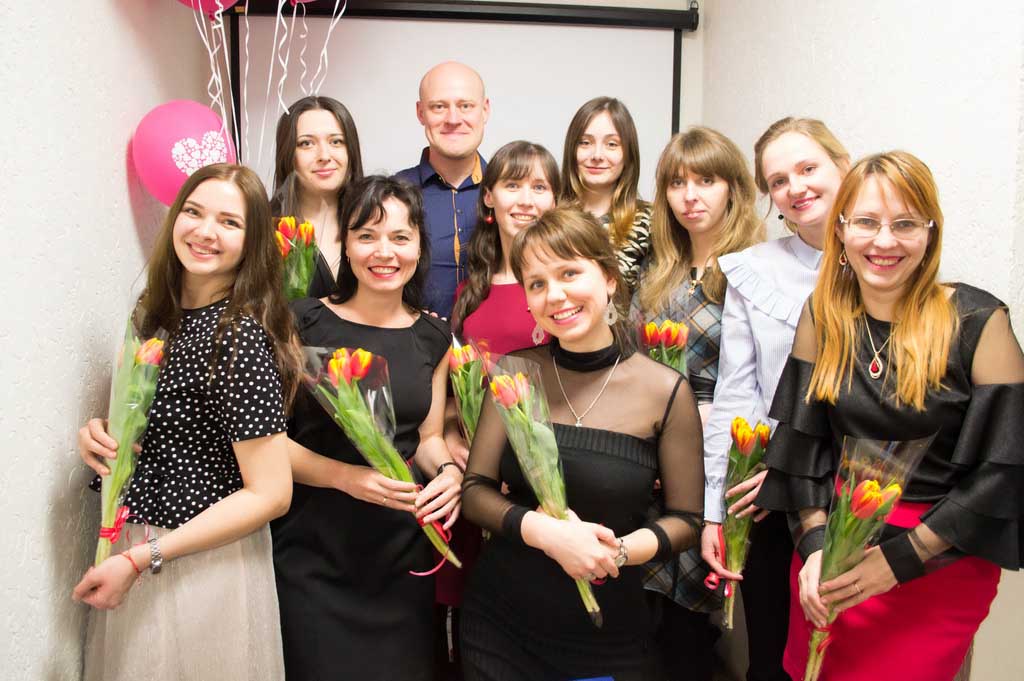 No doubt, the world would be dull and grey without you, our beloved women. You are special and know that it's true!