Dear friends!
We are glad to announce that our young, energetic, and promising IT company JazzTeam celebrated its 5th anniversary!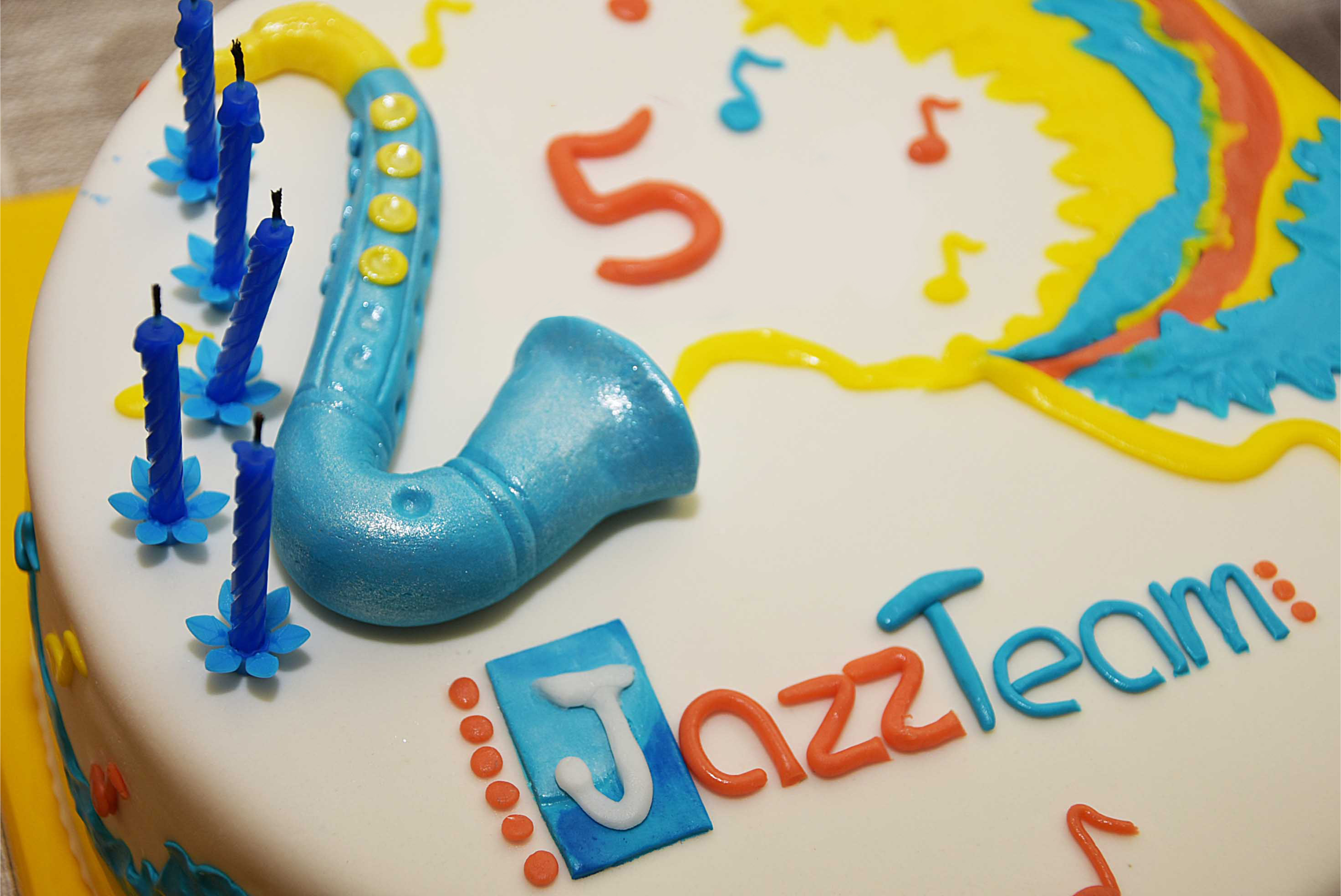 We have great pleasure to congratulate on this holiday all of our employees, and especially founder – Dmitry Harachka. For him, the company's employees prepared a surprise: ordered in advance a birthday cake with JazzTeam logo and decorated the office with balloons.
A special and symbolic gift was an oak sapling, which was presented to the company head as a symbol of power, growth, wisdom, and prosperity!

We wish our company more successful and productive days!
Let always and everywhere JazzTeam is accompanied by good luck and success!
We wish growth, prosperity and results enhancement!