JazzTeam was founded by specialists with extensive technical expertise. Our team draws on its rich background in software development and uses a rational strategic approach to doing business with the principles of transparency and empathy in cooperation. We deeply analyze product architecture, share best practices between projects, effectively solve technological problems, and bring additional benefits to customers. Our company adheres to the principles of openness, honesty, trust and mutual respect, and uses a value-based systematic approach to the provision of services.
Our mission
Our mission is to improve the world around us by providing our customers with professional services for reliable, technological, and transparent software development. We aim to contribute to the digital transformation of our customers' businesses using the principles of proactivity, empathy, and openness.
Our goal
Our company's goal is to make a significant contribution to the happiness of our customers, employees, and partners. To achieve this, we strive to always execute projects on time and in the proper manner, create additional value through a proactive approach and a high level of engineering, and to create an environment in which employees are proud of their work and happy to be a part of JazzTeam.
JazzTeam is an international service company with offices in the Netherlands and the USA. We cooperate with developers from many different countries and have permanent development offices in Lithuania and Georgia. We currently have more than 85 employees working for the company.

Our values
JazzTeam was founded in 2011 by Dzmitry Harachka, a Java developer and architect with extensive industry experience, a Masters in Engineering and a SCJP/SCWCD, and XP/Scrum practitioner. Before establishing his own company, our founder was professionally engaged in Java development on international projects for many years. During this time, it became clear to him that the Java platform is one of the most versatile and effective technologies for providing Agile-oriented IT services.
While building the JazzTeam philosophy and processes, our founder was inspired by the postulates and principles of the Agile manifesto, which is why JazzTeam management practices are based on the Agile methodology. This approach allows the effective building of processes on projects, the meeting of customer needs, a high level of service, and the creation of solutions that are important to the business and meet customer requirements.

Focusing on Agile methodology and Java technologies allowed JazzTeam to find its niche and be in demand on the market. Our company quickly reached a stable flow of orders and gained a pool of regular customers who were completely satisfied with our services and work. We have maintained strong partnerships with several of them for many years.
We prefer long-term partnerships based on transparency and empathy. At the moment, 78% of our client base are regular customers who chose to continue our relationship after their initial project was completed.
7 reasons cooperation with JazzTeam is reliable
Over many years of doing business, we have built a clear foundation, chosen the processes that we follow every day, and continue to grow. The goal of JazzTeam is to provide a high-quality service, which is the key to the organic and harmonious growth of the company, as well as a guarantee of your confidence in the effectiveness of our services.
1. We always provide high-quality services and financial stability regardless of external factors.

Over the past few years, our company experienced some difficult times along with the rest of the world, and we were able to do so without losses. For example, during the pandemic we were able to not only preserve our current customers and justify their trust, but also launched several long-term projects and attracted some new partners. Thanks to a responsible attitude and competent planning, our company has never had any financial difficulties. By relying on competent management and extensive experience in risk management, we are able to adhere to our agreements regardless of any external circumstances. You can also be sure that we will spend your funds wisely and efficiently. We have accumulated a wealth of experience in this matter and always follow the lean approach.
2. We adapt easily to changing requirements and are focused on achieving concrete and demonstrable results.

We have been working based on the Agile methodology since the founding of the company. Frequent changes are the effective practice which allows us to follow our customer's business interests. Having obtained extensive experience in Agile projects with changing requirements, we know how to anticipate risks and fulfill our obligations within the expected timeframe. The activities of all JazzTeam departments are based on the Scrum project management methodology. Each of our employees is the keeper of their tasks, assesses risks in advance, achieves concrete results by the end of the sprint, and analyzes their effectiveness during retrospectives. All this contributes to the efficiency of our processes. The use of Scrum allows us to establish regular deliveries of new product versions, and ensures the transparency of the team's work to the customer through daily stand-ups and demonstrations of the functionality created during the iteration. We are ready to support and discuss any of your ideas and continue working on any of your company's other projects.
3. Our approaches and values have repeatedly shown their effectiveness and allow us to always achieve the desired result.
From the moment of the company's establishment up until the present day, we have relied on approaches such as Unit Testing, CI/CD, and Test Driven Development. The philosophy, principles, and benchmarks we have followed for more than 10 years are reflected in the «Agile Java Development» slogan. Over the years, we have successfully completed more than 100 long-term projects, and each completed project gives us confirmation that the approaches we adhere to are the correct ones. By collaborating with JazzTeam, you can be sure that we will do everything necessary for the successful completion of your project in the required time.
4. People trust us: we have established lasting and reliable relationships with many customers, some for more than five years.
Our company focuses on building long-term partnerships. We have received a lot of recognition for our professionalism from dozens of satisfied customers who continued their relationships with JazzTeam for several years after the completion of their initial project. We strive to establish strong relationships in which a stable and well-coordinated team develops a product or creates several solutions for the customer.
5. JazzTeam specialists will blend perfectly into your current team.
JazzTeam was originally established as a distributed company with several offices. Therefore, our processes for new employees' involvement, training, and communication are excellent for remote work conditions. In addition, our specialists have excellent experience working as distributed teams, including multinationally. This means that, you can be sure our employees will quickly adapt to your processes and establish good working relationships with the team.
6. Only full-time JazzTeam employees will work on your project.
All JazzTeam employees are on the payroll and work full-time. They are always present at daily standups, and independently make demos of the functionality they create for the customer in the required time. We invest in the adaptation, development, and training of employees, and work hard to create a comfortable psychological environment. Initially, our HR specialists select the candidates ready to maintain our high level of service, share our values, and have the necessary personal qualities to work on projects. In this way, we are able to create stable teams of professionals focused on coordinated work. If it's necessary to involve independent consultants or contractors on the project, we only do so with the knowledge of the customer.
7. We promptly start projects without long adaptation and immersion periods.

Thanks to our accumulated experience in various domains, our specialists will be ready to start working on your project without the need for business trips, personal meetings, and long-term adaptation. For example, our team was able to quickly and independently dive into the project of a customer from the Netherlands. We figured out a complex product with a large amount of code, and our specialists independently found the necessary information and built relationships with the team. With JazzTeam, you can be sure that the time you pay for will not be wasted.
JazzTeam working principles
In all of our work, we rely on the following standards:
Our services
JazzTeam is an IT service company founded by professionals with extensive technical expertise and experience working with foreign customers. We deal with issues related to business analysis, planning, process design, product design, development, testing, and implementation. With our high level of competence, professional management, and highly qualified employees, we offer the following services:
We are interested in participating in complex tasks that will make it possible to create the best solution for you and realize the potential of our experts. We will be happy to help you implement your ideas and solve any difficulties on IT projects.
Our advantages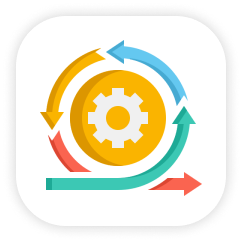 1. Established processes. JazzTeam processes are clearly standardized and formalized. Each division of our company (development, management, marketing, and HR) works according to certain rules, which are the basis of our culture. Among other things, our standards include response and risk prevention algorithms, immersion in a project, and communication both within the team and with the customer. All the important information about our processes is formalized and recorded in special documents that systematically explain the philosophy of JazzTeam and serve to immerse new employees. All this allows us to maintain a unified high level of service and adhere to a philosophy aimed at benefiting customers. You can learn more about our processes here.
2. JazzTeam has established high standards of project management and pays special attention to management. Each JazzTeam project is supported by the participation of a manager, who is the guide of our services and the guarantor of their quality. Our managers ensure high level process management on the project, implement the necessary tools for task tracking and test management, and apply the best practices of product development management. We can ensure that all JazzTeam managers follow our project management culture and meet our high standards.
3. The company has clear requirements for employees. This makes it possible to achieve efficient implementation of tasks and successful completion of projects. We have excellent experience at embedding strong, self-organizing teams focused on business results. Every JazzTeam employee meets the customers' needs and expectations.
4. The company has set up training and experience transfer processes. If one of the teams has any questions or difficulties, the entire technological expertise of the company, accumulated over many years of work, can be used to solve them. We also created an effective system for retaining experience through reference projects, which transfer best development practices to engineers and serve to effectively immerse specialists in new projects. If necessary, JazzTeam specialists are ready to master new tools and pass certification for knowledge of certain technologies.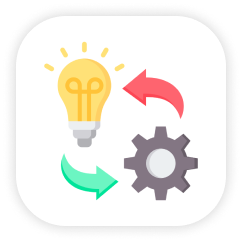 5. Empathy and a responsible attitude to the project. Proactivity and empathy are among the most important values of the JazzTeam culture. When work with us, you can be sure that our team will be emotionally involved in your product and try to bring any additional benefits they can. We explain the value of the implemented solutions in plain language, and advise what the best stage is to invest in certain technological practices. When working with us, you will not only get a solution to your current problems and tasks, but also support in the implementation of your ideas.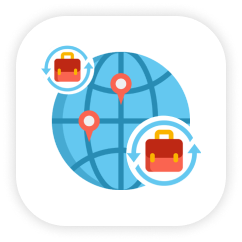 6. Extensive international experience. Our company has extensive experience working with customers from the USA and Europe. Thanks to our cooperation with customers from different countries, we work perfectly within the framework of the European business culture and know the local features of different countries IT spheres.

Our team
JazzTeam is a close-knit team of professionals interested in development and fully focused on proactive and well-coordinated work. We consistently achieve excellent results and complete projects on time thanks to good management and established processes. Our talented employees play an equally important role in the company's success, and each of them is the strongest representative of their profession and genuinely loves their job.
The company has created a clear gradation of the qualification levels of engineers. This document is used by the company to determine the qualification levels of engineers based on their knowledge and experience. After becoming acquainted with it, each specialist in the company understands what skills and knowledge they need to improve in order to move to the next level. On the other hand, each of our customers can see what knowledge and skills the employee they plan to involve in their project will have.
JazzTeam was created by experts in the industry who have worked on various projects for many years, including with customers from Europe and the United States of America. The experience and best practices they acquired were brought to our company.

Facts about our expertise
The effectiveness of the approaches we choose and the high quality of services we provide were noted by Clutch — the leading platform for ratings and reviews in the field of IT. According to its 2020 report, JazzTeam is one of the leading companies in the Development category in its region.
We developed several of our own products for commercial and internal purposes. You can learn more about our test automation product here.
Over many years of working on various projects, JazzTeam has accumulated extensive experience in creating complex systems, solving research tasks, and developing frameworks and our own products for various business purposes. We not only create products efficiently and on time, but also build processes on projects, change the thinking of teams, and advise customers on investing in the necessary technologies. We are now confident in our readiness for challenges of any complexity.
JazzTeam specialists have worked hard for many years to create a solid cultural and service foundation in the company. This allows us to successfully complete complex projects and provide high-level services. We invest in the development and training of employees, and build, long-term and trusted relations with customers. Thanks to our approach, we consistently work with large customers and on important projects, which means we can participate in the creation of important and useful products.
Timeline of important events in the life of JazzTeam
2011

– Founding of JazzTeam.

2012 – 2013

– Creation of educational program and launch of training for Software Development, Java development, Manual testing, and Test Automation.

2013

– Creation of a proprietary product – XML2Selenium Test Automation platform.

2014

– Our company entered the American market.

2014

– Opening of JazzTeam representative office in the Netherlands.

2016

– Opening of JazzTeam representative office in the USA.

2017

– Launch of a professional project management service.

2018

– Our company became a resident of the High-Tech Park.

2019

– Launch of a consulting service for the comprehensive solution of problems faced by IT businesses.

2020

– Launch of niche services for the implementation of Data Driven Testing and Continuous Integration.

2021:
Established a representative office in Lithuania.
Have a large and diverseified network of partners and customers.
Accumulated a strong expertise in Project Management.
Built well-defined, streamlined, and documented processes.
Video Testimonials
Contact Info
We are always glad to interact with you!